On the sixth anniversary of the invasion of Sinjar by the "Islamic State of Iraq and Syria" (ISIS), an Iraqi official has renewed calls for uncovering the fate of thousands of Yazidis who were abducted by the group and remain missing.
In their attack on Sinjar in Ninawa province in 2014, ISIS elements killed and took captive thousands of Yazidi men, women and children, many of whom are still unaccounted for.
The ISIS campaign against Yazidis "was a humanitarian catastrophe in every sense of the word, as many men were killed in cold blood", Khairi Bouzani, general director for Yazidi affairs at the Ministry of Endowment and Religious Affairs told Diyaruna Monday (August 3rd).
Thousands of girls and women were kidnapped and trafficked with along with their children, he said.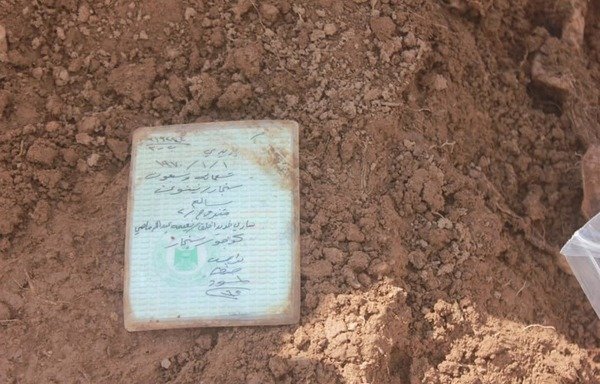 According to the latest official data, 6,417 Yazidis were kidnapped by ISIS after 2014, and 3,530 have been freed, said Bouzani.
Meanwhile, 1,308 Yazidi women and 1,579 men remain missing.
Many of the abductees "may still be alive and living in isolated rural villages liberated from ISIS in Iraq and Syria, or in displacement camps, particularly the Syrian al-Hol camp", he said.
Bouzani's office has repeatedly called on the Iraqi government, Syrian authorities and international organisations to work together to find the missing Yazidis.
"On the occasion of the anniversary of the ISIS invasion of Sinjar, we renew our calls and urge everyone to co-ordinate and make their utmost efforts to uncover the fate of our missing women and children and return them safely to their families," he said.
ISIS has committed genocide and crimes against humanity against the Yazidi minority, Bouzani said, noting that 83 mass graves containing the bodies of hundreds of Yazidi victims have been found to-date in Sinjar and nearby towns.
"We expect to find even more mass graves," he added.