Eid al-Adha celebrations in the north-western Syrian province of Idlib were unusually quiet and somber this year due to the immense pressures and hardships the population has been experiencing, a local activist said.
Most residents, especially those who have been displaced, are facing financial shortages that have made it difficult for them to buy sacrificial animals, clothes or sweets for the holiday, Idlib activist Musab Assaf told Diyaruna.
Adding to these troubles is the novel coronavirus (COVID-19) pandemic and the necessity of avoiding large gatherings to prevent the disease from spreading.
The ongoing instability also had an impact, Assaf said, with the Syrian regime and its allies intensifying the daily shelling of civilian homes in many areas, triggering a new wave of displacement.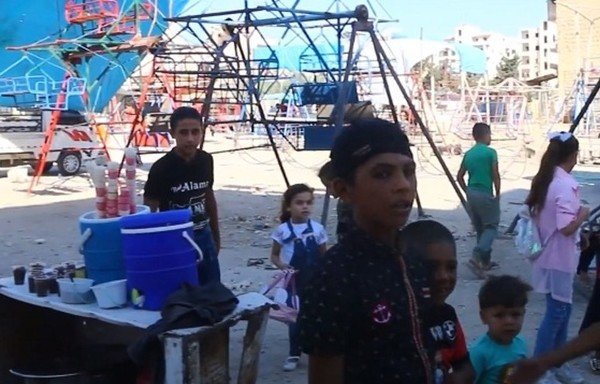 Russian airstrikes on the Idlib town of Binnish killed three people from the same family on Monday (August 3rd), the Syrian Observatory for Human Rights said.
Assaf also pointed to a wave of car and motorcycle bomb explosions in residential areas of the province over the past few days.
Most people are reluctant to offer sacrificial animals due to their distressed financial circumstances, which in turn negatively impact the poor and the displaced population, who count on receiving meat during this period, he said.
This year, he said, just a small quantity of meat was donated by a number of civilians, relief organisations and charities operating in the region.
These organisations tried their best to improve the situation, especially for children, he said, by distributing token gifts and organising smaller-scale activities, during which social distancing measures were observed.
In neighbouring Latakia province, the Observatory said Tahrir al-Sham and allied groups had on Monday killed at least 12 pro-regime fighters, thwarting their advance, AFP reported.
Another 17 pro-regime fighters were wounded as they launched an attack with artillery and heavy gunfire, while on the Tahrir al-Sham side, six fighters died.