Despite persistent activity by the "Islamic State of Iraq and Syria" (ISIS) in the Iraq border area, military operations have curtailed the group's infiltration attempts, experts and officials told Diyaruna.
Mounting security operations by Iraqi forces and the international coalition have led to the capture of militants and the restriction of their ability to infiltrate the border. However, they have not completely put an end to ISIS smuggling operations.
On June 16th, the Centre for Global Policy reported that networks of ISIS remnants are still able to smuggle goods, individuals, oil, weapons and narcotics through the border with Syria, making over $100,000 a day in revenue.
According to confessions made by captured ISIS members, the money helps facilitate infiltration across the Iraq-Syria border.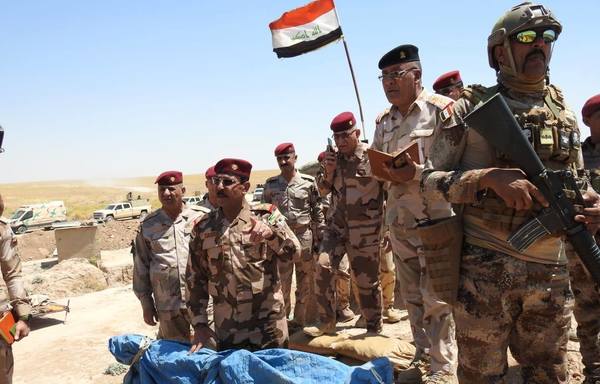 This activity is concentrated in the Iraqi-Syrian-Turkish border region, security analyst Sarmad al-Bayati told Diyaruna.
ISIS remnants are using insufficiently monitored dirt paths to smuggle oil, weapons, agricultural produce, livestock and narcotics, he said.
However, these are not large scale operations that bring in significant revenues for extremists as was the case in the past when ISIS elements were able to travel unhindered across the border and controlled the resources of the cities that were under their control, said al-Bayati.
Controlling the border requires heightened security efforts and the deployment of more monitoring and surveillance equipment, he said, as well as closing security gaps and fortifying border crossings with barbed wire and barriers.
"We have achieved significant progress over the past several years but have yet to reach a stage of full control over the whole border," he added.
Local population support
ISIS has lost the support of local communities in border areas, which has made its elements more cautious in their movements for fear of exposing the smuggling networks they use and, ultimately, losing what remains of their funding sources.
ISIS elements are caught between the threat of security forces and the vigilance of locals who report them, said MP Badr al-Ziyadi, who serves on the parliamentary security and defence committee.
Through the support of the local population, "our forces are now capable of tracking any activity or movement on the border strip with Syria", he told Diyaruna.
While smuggling operations have not been completely stamped out, he said, they have been declining and ISIS remnants are no longer able to safely conduct their illegal activities.
They are being targeted by sting military operations and intensive bombing of their hideouts and tunnels close to the border, he said.
"The international coalition and all partners continue to share intelligence and assist us with targeting ISIS supply lines and restricting its funding sources," he said.
Iraq is currently using a smart monitoring system to secure most of its border with Syria. It includes observation towers, checkpoints equipped with cameras and remote sensor technology, as well as drones.
Military collaboration is integral to controlling the border area and starving ISIS of its resources, said al-Ziyadi, calling for strengthening co-operation with the Kurdish Peshmerga forces in this regard.
Less revenue
Pre-emptive operations launched by Iraqi security forces and the international coalition are hindering ISIS attempts to maximise revenue from smuggling operations across the border, said security expert Mohammed Razzaq al-Rubaie.
The extremists' sources of revenue have dried up and they can no longer generate millions in revenue like they used to before the fall of their so-called "caliphate".
ISIS remnants have been exploiting some security gaps along the border with Syria to illegally enter Iraq and hide in its western desert with the help of sleeper cells, said al-Rubaie.
He stressed, however, that "they are weak and are easily caught and crushed".
It is important to put more pressure on terrorist formations hiding along the western border in order to deprive them of a safe haven, he said.