Hundreds of Syrians have been allowed to return to their hometowns after being released by the administration of al-Hol camp in the north-eastern province of al-Hasakeh, a local activist said.
Their release, which followed mediations and personal guarantees from leaders and elders of Deir Ezzor tribes, was granted after they were proven not to have been involved in "Islamic State of Iraq and Syria" (ISIS) activities or crimes.
The camp's administration, which is affiliated with the Autonomous Administration in northern and eastern Syria, decided to release 460 individuals belonging to 117 families, Deir Ezzor activist Ammar Saleh told Diyaruna.
These families had spent a period of time in al-Hol camp, which is devoted to housing detained ISIS elements and their families, Saleh said.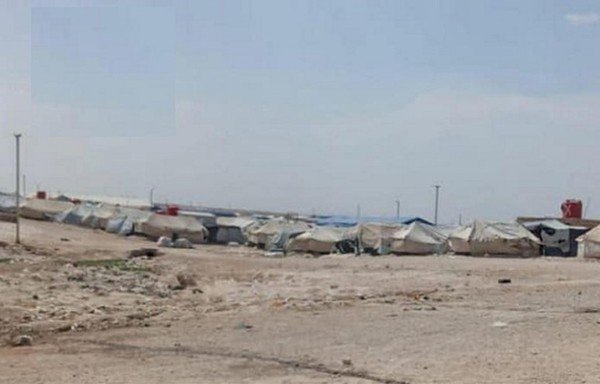 The release process was completed after the conclusion of investigations into the individuals in question, he said, which determined they were not involved in any of the crimes committed by ISIS and had not aided and abetted the group.
The release also followed mediation from tribal leaders and elders in Deir Ezzor, the home province of all those released, as most of them hail from al-Baghouz, al-Sousa and Hajin, he said.
Saleh said the people of Deir Ezzor welcomed the mass release, as it comes just ahead of Eid al-Adha and will enable the families to spend the holiday with their relatives.
He noted that the release followed meetings between Deir Ezzor tribal leaders and the Syrian Democratic Forces (SDF), headed by Gen. Mazloum Abdi.
During these meetings, he said, the tribal leaders agreed to offer their full support to the SDF's efforts to fight terrorism and to work with the SDF to facilitate the return of normal life to the region.