Iraqi forces have been conducting an intensive search operation in al-Tarmiya district, north of Baghdad, since an army commander was killed Friday (July 17th) in an attack claimed by the "Islamic State of Iraq and Syria" (ISIS).
Brig. Gen. Ali Hamid Ghaidan al-Khazraji, commander of the 6th Infantry Division's 59th Brigade, was killed along with three other soldiers in an attack on a military convoy in the district.
Several other soldiers were wounded in the attack.
ISIS claimed responsibility for the attack via Amaq, its propaganda agency.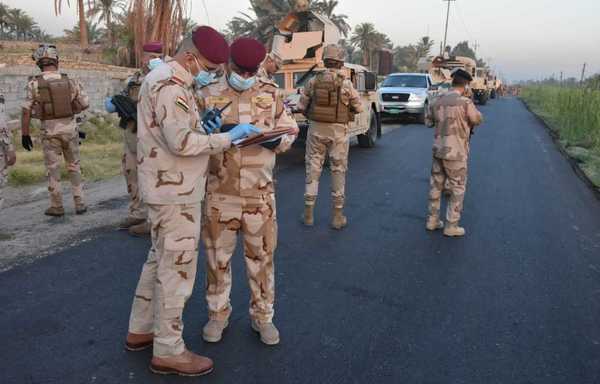 "Immediately after the incident, security forces launched a widespread campaign to track down and arrest the perpetrators," said Sheikh Muayad Khalifa Burh al-Mohammadi, a prominent figure in al-Tarmiya district.
A curfew has been imposed throughout the district, he said, where search operations are under way in fields, orchards and in rugged terrain.
Security forces detained 20 suspects after the attack, six of whom were later released, al-Mohammedi said.
Local residents have been co-operating with security forces, he said, by providing them with information and facilitating the search operation.
"All the people of al-Tarmiya feel the pain of Brig. Gen. al-Khazraji's passing," he said, noting that the military officer had been responsible for "protecting their district and contributing to its security and stability".
Days before his assassination, al-Khazraji had participated in a massive sweep operation in the district, he said.
He was "a friend of the people, keen to communicate and ask about them, and constantly arrived to console mourners", al-Mohammedi said. "Al-Khazraji's loss is a great loss for Iraq, and to al-Tarmiya district in particular."
Few ISIS remnants in al-Tarmiya
Al-Mohammedi told Diyaruna there are just a few ISIS remnants hiding out in the district, taking advantage of its rugged terrain and vast agricultural area that encompasses some 200 square kilometres.
He said the attack "is no indication of significant terrorist activity or the presence of large numbers of ISIS elements", but called for security to be enhanced in al-Tarmiya following the Friday incident.
"Two brigades should be deployed," he said: "One for protecting al-Tarmiya's entrances and exits, and the second should search for terrorists in the groves and fields of the district."
"We also recommend that members of al-Tarmiya's tribes be allowed to volunteer to help security forces track down ISIS remnants," he said.
"We are ready to nominate these volunteers, and we pledge that they will provide our troops with the utmost help in their mission to keep our areas' stability," al-Mohammedi added.