International coalition warplanes have carried out several raids on "Islamic State of Iraq and Syria" (ISIS) hideouts in northern al-Sharqat district in recent days.
Acting on information supplied by Iraqi forces, coalition airstrikes targeted an ISIS cell in al-Sharqat's Kanous Island, killing three militants, the Iraqi Ministry of Defence said Wednesday (July 8th).
The militants were in possession of light and medium weapons and were planning an attack against security forces stationed in the area, it said.
French warplanes also destroyed ISIS tunnels in Kanous Island on Tuesday.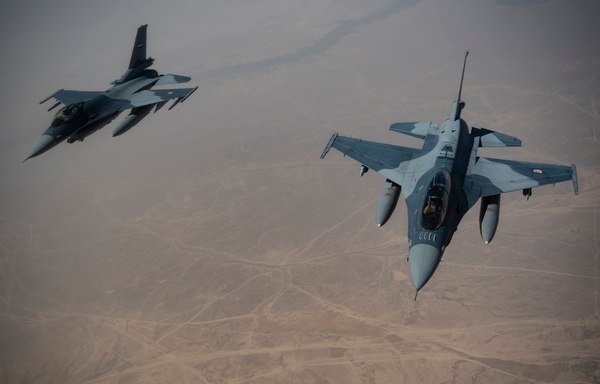 Coalition airstrikes in the last few days have also targeted the mountain ranges of Makhoul and al-Naml in Salaheddine province, said Jirjis al-Hijab, the administrator of Ashur district in al-Sharqat.
The strikes came after intelligence reports indicated a very small number of ISIS remnants had infiltrated the isolated areas north of al-Sharqat, coming from the nearby Hatra desert, he told Diyaruna.
The ISIS elements "were most likely spotted by drones, as the thermal surveillance cameras installed and pointed at Zour Kanous and the mountains have not recorded any terrorist activity for nearly four months", said al-Hijab.
He noted that the Counter-Terrorism Service (CTS) is securing the area, relying on intelligence sources in its operations against the most heavily fortified ISIS hideouts.
Local population supports security efforts
In late June, the CTS conducted a series of operations backed by coalition warplanes that resulted in the destruction of several hideouts in al-Khanouka mountains, south of al-Sharqat, killing at least 24 militants, al-Hijab said.
The threat of ISIS remnants present in the mountains has been degraded "thanks to this effective security effort", said al-Hijab, adding that villages near the mountains are also now safer.
These include al-Khanouka, al-Naml, Lower Asdira and al-Zawiya.
Additionally, the local population is co-operating with security forces and residents report on anything that raises their suspicions, he said.
This co-operation has recently led to the "tracking and killing of five terrorists in the village of al-Naml who were stealing the villagers' livestock", al-Hijab said.
Local residents' support has helped uncover many weapons and ammunition caches, he said, "some of which contained piles of ammunition, improvised explosive devices [IEDs], and old and damaged rockets left behind by [ISIS]".