Iraqi forces have been conducting search operations targeting "Islamic State of Iraq and Syria" (ISIS) hideouts in western Anbar province, a local official told Diyaruna Wednesday (July 8th).
Units from the army's 7th and 8th infantry divisions, the al-Jazeera Operations Command's commando brigade, tribal forces, and the Iraqi air force are participating in the effort.
They covered at least 12 villages and desert areas in western Anbar, including Umm Tabouk, al-Shaabani, Abu Khamsa, Umm Samawa, Wadi al-Kara, Khunaifis, al-Radarat and al-Raik.
The forces uncovered and detonated eight improvised explosive devices (IEDs).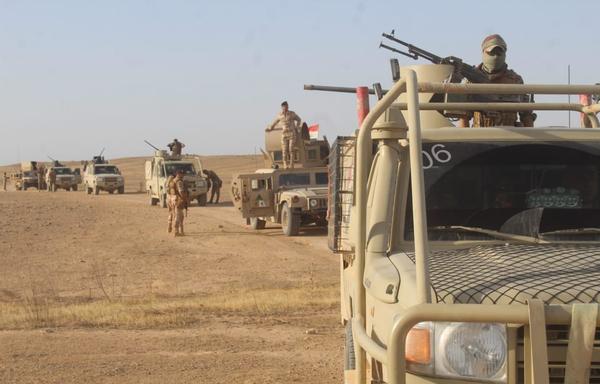 "Security plans are executed in co-ordination between the [Iraqi] army and the tribes," Sheikh Malallah Barzan al-Obeidi, a tribal leader in Anbar, told Diyaruna.
This co-operation has resulted in securing the western desert areas of Wadi al-Tharthar, northern Rawa and al-Jazeera, as well as areas south of the Euphrates river, including al-Husseiniyat, al Dabaat and Wadi Houran.
Search campaigns in the areas of al-Jazeera and al-Shamiya have led to the "seizure and destruction of 26 terrorist rest-houses and hideouts", he said, adding that weapons, IEDs and provisions have been confiscated.
ISIS elements have been weakened and stripped of financial and logistical resources, said al-Obeidi, noting that they have lost the ability to evade the continuous security raids on their hideouts.
However, the threat of sleeper cells in cities and suicide bombers in the desert remains. "Over the last two months, we have killed a number of suicide bombers, including three in al-Mudhim [western Anbar]," he said.
Security forces on Tuesday destroyed five hideouts in western Wadi al-Tharthar, one of which contained an explosive belt, military uniforms, and medical and food supplies, he said, adding that they also detonated several IEDs.
Al-Obeidi noted that tribal forces are now better organised and able to carry out successful security missions.
He said that about 300 members have recently joined the al-Baghdadi tribal forces and have begun receiving salaries.
The international coalition and Iraqi Ministry of Defence "have provided us with military vehicles and weapons", he said, "but we still need more support".