The heatwave gripping parts of Syria has intensified the suffering of the displaced population, including those who reside in camps in rural Idlib, a member of the White Helmets told Diyaruna.
Camp residents are facing miserable conditions, Khaled al-Khatib said, noting that a number of people have been treated for snakebites and stings from scorpions.
There also have been outbreaks of food poisoning in the camps, he told Diyaruna, with some cases of food spoilage attributed to high temperatures and others blamed on expired food products.
In one recent incident in al-Rayyan camp in north-western Idlib, around 70 people, including many children, became ill after eating spoiled food, he said.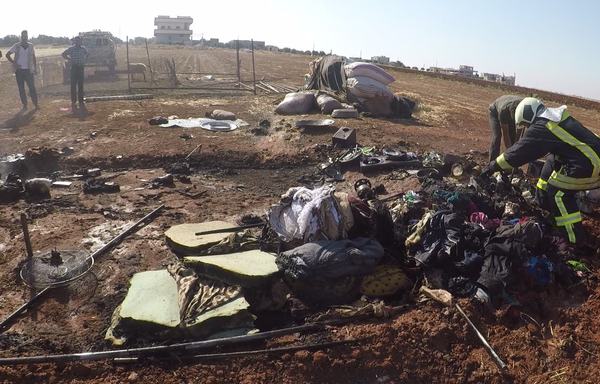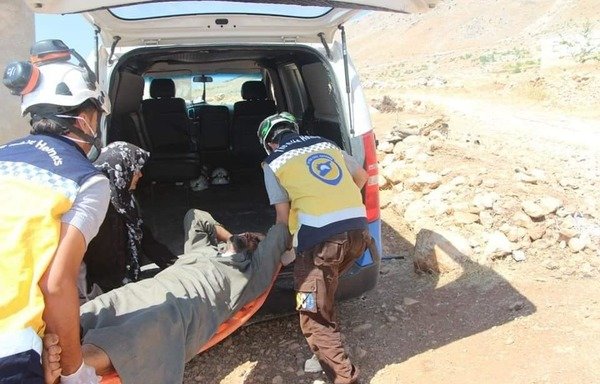 This case was the fourth multi-person food poisoning incident in recent weeks, he said, noting that there had been isolated cases in the camp as well.
The camp residents who were most badly affected were transported to medical centres for treatment, al-Khatib said.
The high temperatures and parched conditions also have heightened the risk of tents catching fire, he noted, as they are easily ignited by an electric spark or by accidents involving the petroleum products used for cooking.
Families who have lost their tents to a fire are left truly homeless, "without shelter and with only the few utensils and supplies they have", he said.
Meanwhile, he said, fires are continuing to burn in forested and agricultural areas, in some cases igniting unexploded ordnance dropped by Russian and Syrian warplanes and triggering an explosion.
This is in addition to destroying crops and the threat that the flames will spread to camps in the vicinity, he said, noting that White Helmets firefighting teams have been working hard to prevent fires from spreading.