The Islamic Republic of Iran Broadcasting (IRIB) has announced it may have to shut down its Arabic language satellite television channels due to financial woes.
Peyman Jebeli, IRIB's Vice President of Overseas Operations, said al-Kawthar, Iran's Arabic-language TV channel, was dropped by Eutelsat after five years of "strategic" operations, because it was unable to satisfy satellite expenses.
Press TV and al-Alam are other TV channels that face shutdowns.
In an interview with Iran's conservative semi-official news agency Fars on June 10th, Jebeli harshly criticized the Iranian government and said IRIB's overseas operations "has not received a single dollar in five months".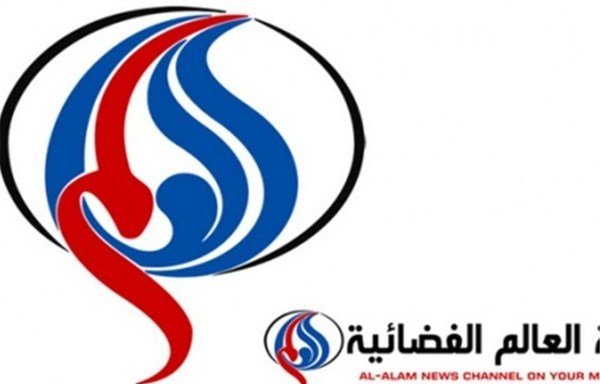 He warned about a host of looming closures amid financial struggles.
In response to IRIB's critique, Iran's Planning and Budget Organisation says it could indeed provide the IRIB with foreign currency in yens, yuans or rupees, but the IRIB demands money only in dollars or euros, and, under current sanctions, it is up to the Central Bank of Iran to handle the exchange.
Ali al-Ghazi, a member of the Iraqi Journalists' Syndicate, told Diyaruna at least five satellite TV channels funded by Iran have recently informed their staff that they are cutting back on operation hours.
Al-Ghazi said the most notable satellite channels facing shutdown are al-Nujaba (mouthpiece of Iraq's Harakat al-Nujaba militia) and al-Ahd (affiliated with Asaib Ahl al-Haq militia).
Others include Ibaa and Afaq channels, both of which are members of the Islamic Radio-TV Union.
US maximum pressure campaign 'successful'
Fars News on June 14th labelled the impending closures unfortunate for the Islamic republic in the midst of a "media war [on Iran]", and described the cutback of IRIB's global operations as the death of defiant voices.
Some media observers believe the now-partial and, imminent total, shutdown of Iran's Arabic-language media outlets is an outcome of the US "maximum pressure" campaign.
They say the US's recent efforts to force Iran to abandon its hostile activities and regional interference have proven successful.
The shutdowns are "an important indication of the predicament in which Iran has put itself" all for the sake of promoting its expansionist agenda, said Mohammed al-Tamimi, Iraqi security and political affairs expert.
IRIB's decision to shut down a number of its media outlets is not limited to Arabic language channels. In late May, Sahar Urdu network, yet another Iranian satellite channel, was taken off satellite after failing to pay its debt.
In early June, Jebeli said the Iranian radio station that had been broadcasting from Kabul for the last 40 years in Dari also was forced to cease operations.
He cited accumulating debt as the reason for the closure, which he called a "major blow to Iran's overseas promotion operation".
In his critique of budget shortages, Jebeli said, "Despite my warnings, officials either fail to comprehend the catastrophic consequences of closures, or they simply do not care. Either way, we are becoming more defenseless every day."
'Iranians entitled to money spent outside Iran'
On June 23rd, some 200 members of the Majles (Iranian parliament) criticised the Planning and Budget Organisation for "failure" to provide the required budget for satellite channels to maintain operations.
"Iran is spending nearly $200 million a year on more than 40 [overseas] propaganda channels and media outlets to include websites, newspapers and radio stations, mostly in Arabic and Urdu," al-Tamimi told Diyaruna.
"Iranians are more entitled to this money, which could be spent on building schools and health centres, or acquiring medicine," he said. "Instead, the Iranian people are suffering every day as a result of their government's actions."