Syrian Democratic Forces (SDF) successfully contained a prison riot involving "Islamic State of Iraq and Syria" (ISIS) elements detained in Ghouairan prison in al-Hasakeh city, an SDF official said Wednesday (July 1st).
Swift security measures were taken to prevent the situation from escalating and to stop any prisoners from escaping, SDF officer Farhad Khoja told Diyaruna.
The SDF, with the support of riot police and special forces, successfully contained a riot involving ISIS prisoners in Ghouairan, also known as the Industrial prison (al-Sinaa), he said.
The inmates rioted in their wards, taking advantage of restoration work being done following prior disturbances at the prison, during which doors and walls were damaged, he said.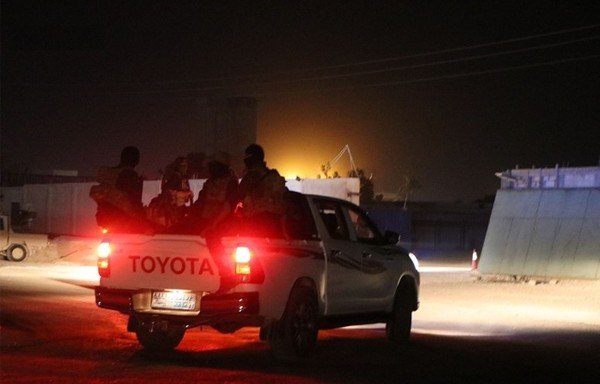 Immediately after the uprising started, all security measures were taken to prevent it from expanding and to prevent any escape of prisoners, he said.
This included heavy security deployment inside the prison and outside its walls, in addition to massive security reinforcements that were brought in and deployed on all roads leading to the prison, he said.
Some surrounding roads were shut down, he said, especially those leading to Basil roundabout, south of al-Hasakeh, and the area between al-Nashwa roundabout and the prison.
Assistance from coalition
The international coalition has recently provided logistical assistance to the teams assigned with guarding the prison and securing the prisoners, equipping them with riot control gear to handle such situations, Khoja added.
There are 5,000 prisoners of various nationalities in the prison, a former industrial school that has been turned into a detention facility, he said.
Overcrowding has been an ongoing concern at the prison and has contributed to previous unrest, he said, noting that the facility is not equipped to handle so many prisoners.
Meanwhile, the SDF continues to carry out security operations, in co-operation with the international coalition, to track down ISIS sleeper cells in Syria.
There have been raids and airdrops in recent days in Deir Ezzor, Khoja said, which have resulted in the arrest of ISIS elements and collaborators, who have been brought in for interrogation.