The Iraqi government is tackling the economic crisis through an austerity policy coupled with deep reforms that address its dependence on oil revenue, government officials and economists said.
Reforms are moving forward on two tracks, Hashem Dawood, advisor to Prime Minister Mustafa Kadhemi, announced on June 9th.
These involve "rearranging public expenditure priorities" on one hand and "revitalising the Iraqi market, expanding the role of the private sector, and encouraging investment to create new job opportunities" on the other, he said.
OPEC's second-largest crude producer relies on oil exports to fund more than 90% of its budget, making it particularly vulnerable to price shocks, AFP reported.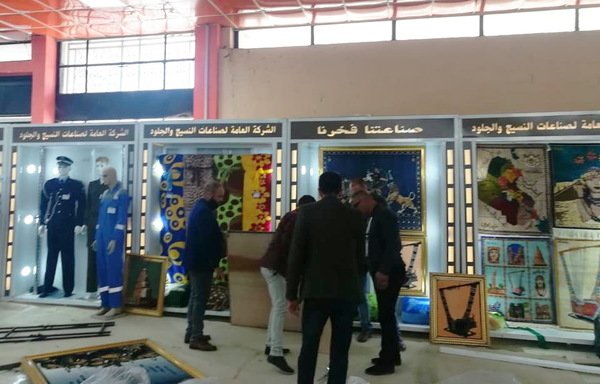 In May, it raked in just over $2 billion -- less than a third of what it needs to keep the government running, according to data from the oil ministry and several multilateral institutions.
Faced with this staggering shortfall, the new cabinet is proposing a slew of financial reforms, including cuts to state salaries.
"Reform is inevitable," finance minister Ali Allawi told AFP.
"If we do not amend the situation throughout the next year, we may face shocks we cannot fix."
Adopting austerity policy
The government is reducing expenditures by adopting an austerity policy that includes a 10% reduction in benefits to senior government employees, said Iraqi MP Ahmad Hama Rasheed, who serves on the parliamentary finance committee.
It will "keep unchanged the nominal salaries and benefits granted to all other public sector employees as stipulated by Law No. 22 of 2008 concerning Government Employees and Public Sector Employee Salaries", he told Diyaruna.
Even so, he said, the new public sector salary scale, which costs the state treasury $5 billion a month, does not offset Iraq's $11 billion in losses, due to declining oil sales revenue in the first four months of the year.
Iraq needs comprehensive economic reforms, he stressed, noting that a solution will involve more than a reduction of expenditures or internal and external borrowing, which "only increases the burden on state resources".
It is important to focus more attention on how to "combat corruption, which is no less dangerous than terrorism, and the diversification of revenue sources to finance the treasury from sources other than oil sales", he said.
'Borrowing is not a solution'
"Iraq is currently indebted to 22 countries and foreign institutions," economist Saleh al-Hammash told Diyaruna, noting that the national debt stands at $132 billion.
Borrowing is not a solution as much as it is a problem in itself, he said.
Negotiations are ongoing with creditors to delay scheduled payments, and some countries have shown understanding, seeing as economic hardship is sweeping the entire world due to the COVID-19 pandemic, he added.
Given the continued slide in the price of oil, which observers expect will remain at around $40 per barrel until the end of this year, economic reform is the "most realistic" track to pursue, al-Hammash said.
He summed up these reforms as a series of steps "essential to alleviating the crisis", including maximizing state revenue from production sectors (agriculture, industry, investment) and the private sector.
Additionally, he said, stringent measures "to monitor oil sales, combat smuggling and control border crossings" must be put in place.
Those who have misappropriated public funds must be held accountable, and funds that were smuggled abroad should be recovered, al-Hammash added.
Rooting out corruption
The government says it has "inherited a heavy legacy of crises" that have strained the economy for years, al-Iraqiya University economics professor Abdul Rahman al-Mashhadani told Diyaruna.
The battle to oust the "Islamic State of Iraq and Syria" (ISIS) from Iraq alone drained $100 billion from the treasury, he said.
The current crisis is still less severe than the 2015 crisis, however, when oil prices collapsed to record levels, he said.
At the time, the government was able, through the adoption of an austerity plan, to cut public expenditures in half, from $110 trillion dinars ($92 billion) to 55 trillion dinars ($66 billion) using the same exchange rate.
"It is possible to overcome this crisis once again via tried and tested traditional means, such as reducing operational and investment expenses, borrowing from the Iraqi Central Bank or foreign lending institutions," al-Mashhadani said.
"But if we want radical reform and not temporary reform that relies on oil prices rising, we must from this point forward seek to develop multi-faceted development strategies that are not confined to one economic sector," he said.
He also called on the government to root out corruption by implementing stricter measures to monitor public funds.
The government's plan to tackle the crisis aims to replenish the treasury by "growing revenues from border crossings, state property and non-oil production sectors", economist Salama Smeisim told Diyaruna.
It aims to reduce imports to alleviate pressure on the trade balance, she said, as well as "revitalising all economic sectors and reviewing expenditures on concessions, benefits, government appointments and other issues".
Despite the challenges Iraq is facing, Smeisim said she is confident the Iraqi economy will be able to withstand the current crisis and recover, with the successful planning and management of resources.