The Iraqi government on Tuesday (June 16th) ordered security agencies to track down and arrest those responsible for attacks on airports, military sites and foreign mission headquarters in the country.
Three Katyusha rockets hit near Baghdad airport Monday night without causing any damage, marking the fourth such attack in just over a week.
The rockets targeted the Diplomatic Support Centre in Baghdad, which hosts officials from the international coalition.
Participants at an emergency National Security Council meeting headed by Prime Minister Mustafa Kadhemi on Tuesday condemned the attacks as a "threat to national security and to the country's interests".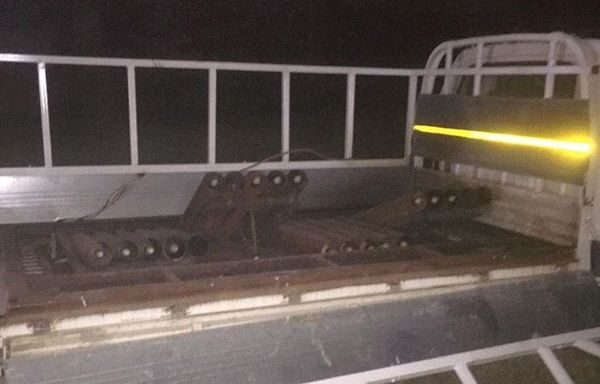 They called for "stepping up the intelligence effort and taking the necessary measures to track down the perpetrators of these acts and hold them accountable".
Security agencies must put in place strict measures to prevent these attacks from recurring, they said.
There have been no claims of responsibility for the recent attacks, but observers blame Iran-backed Iraqi militias.
'Show of power'
"It is an attempt to embarrass Kadhemi's government, which pledged in its strategic dialogue with the US that it will commit to protecting international military and diplomatic missions [in Iraq]," said Thaer al-Bayati, secretary general of the Council of Arab Tribes in Salaheddine.
In exchange, the US agreed to reduce its troops deployed in Iraq, he told Diyaruna.
"The message is clear: the Iranians and their proxy militias seek to demonstrate their dominance and political influence, and show they can tamper with the country's security at will," al-Bayati said.
They want to signal that "they are pivotal players in Iraq and possess the tools to defend their terrorist agendas and goals", he added.
Iran-backed militias aim to disrupt security and spread chaos, as they now feel a threat to their presence after the new government announced it will restrict the possession of weapons to the state and that it will clamp down on their activities, he said.
These militias have close ties with the network of corrupt politicians and businessmen in the country, he said, "and today more than ever fear for their economic interests and are ready to do anything to protect them".
The government's plan for economic reform has sparked the ire of those militias, who seek to sabotage steps toward achieving reform, said al-Bayati.
Attacks on military and diplomatic missions "are a serious threat to [Iraq's] sovereignty and prestige and to the interests and security of the Iraqi people", he said.
"It is unacceptable that those responsible remain free and undeterred."