Sanctioned Iranian carrier Mahan Air is once more embroiled in questionable activity on behalf of the Iranian regime, with multiple recent flights to Venezuela supporting efforts to prop up the two US adversaries, experts told Diyaruna.
Iran's efforts to export gasoline and other petroleum products to Venezuela have made headlines in recent weeks, as five Iranian tankers transporting gasoline and oil derivatives made their way to Venezuela's main oil refinery.
Meanwhile, Mahan Air has been transporting supplies to Venezuela, which is under US sanctions and on the brink of economic collapse.
Venezuela has sought help from Iran to rebuild its crumbling oil facilities, while Iran, also under US sanctions, is not able to sell enough oil in cash, and hopes to make up for this by receiving payment in gold from Venezuela.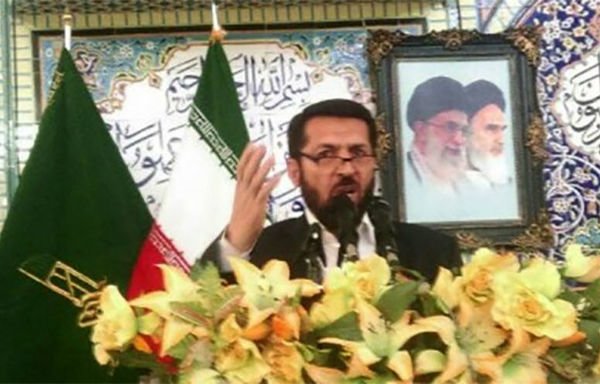 Mahan Air, which is blacklisted by the US, has been accused of collaborating with the Islamic Revolutionary Guard Corps (IRGC) and its Quds Force.
Experts who spoke with Diyaruna said they believe that an investigation into Mahan Air's global activities could offer a deeper picture of the destabilising activities of the IRGC worldwide, and reveal in more detail its mafia-like nature.
Military co-operation with IRGC
"Mahan Air is tied to all unusual behaviour of the IRGC and Iran's expansionism in the region and the world," political activist Ahmad Gilani told Diyaruna.
The carrier's military co-operation with the IRGC was initially flagged by the US, but Iranian officials denied there had been any such co-operation, Gilani said.
In a November speech, however, IRGC commander Brig. Gen. Nusratullah Hosseinipour admitted the Quds Force had used Mahan planes to move troops.
It now seems the Iranian regime is making the carrier's role public, Gilani said, observing that "from Yemen to Syria and China, and today Venezuela, Mahan Air is everywhere".
Mahan's planes carried military equipment to Yemen on multiple occasions, he said, "and even once, despite threats from Saudi forces, they nearly landed at Sanaa airport" before they were ultimately forced to turn around.
The carrier's actions suggest it "is not an ordinary passenger airliner and is in fact part of a military entity that uses passengers as a human shield for military purposes", he added.
And in keeping with the modus operandi of all mafia-like groups, Mahan Air will not take risks without profit, Gilani said.
"Case in point: A Mahan Air route between Tehran and Caracas was set to launch under [former Iranian president Mahmoud] Ahmadinejad, who believed flights to Caracas would allow access to the 'backyard' of the US," he said.
But Mahan Air would only agree to fly this route if it could obtain flight permits to China and Lebanon, and after just one flight, "all flights to Caracas were suspended on the heels of a financial dispute with the Ministry of Industry".
Mahan Air will not take any risks until its invoices, which are multiple times the normal rate, are paid, Gilani said, noting that "these invoices will be deposited in the pockets of the IRGC commanders".
Iran is in deep financial trouble
The fact that Mahan Air is arranging flights to Venezuela to bring gold to Iran proves that Iran's project to circumvent US sanctions in Asia is in serious trouble, economic expert Behzad Gonabadi told Diyaruna.
This indicates Tehran cannot receive cash even from Asian countries, as a consequence of the ongoing sanctions, he said.
Gonabadi said it is unclear why Mahan Air has resumed flights to Venezuela, when there is not enough passenger traffic to make it profitable, but suggested that this may be due to its dire need for cash.
Likewise, "Iran's deep need for cash is the top reason behind the regime taking such a risk", he said.
These flights are part of an IRGC Quds Force operation to circumvent sanctions, Gonabadi added, noting that "there is no difference between these flights and what happened before in Syria and Yemen or even China".
"Behind all this is a dangerous terrorist militia mafia that is making huge profits from insecurity and instability in the world," he said.
US sanctions have led to a rapid decline in the Iranian government's cash resources, he added, so the regime is "moving gold so that there would be no trace of cash flow left by the Quds Force".