Mosul residents on Wednesday (June 10th) marked the sixth anniversary of the "Islamic State of Iraq and Syria" (ISIS) group's incursion with sadness and a determination to rebuild their city.
The city became the extremist group's de facto capital from 2014 until ISIS's expulsion by Iraqi forces and the international coalition in July 2017.
Prime Minister Mustafa Kadhemi visited Mosul on Wednesday to mark the occasion and held a meeting with the city's security and military leadership upon his arrival.
"All Iraqis played a part in Mosul's liberation... and we won thanks to our troops' heroism," he said in a statement.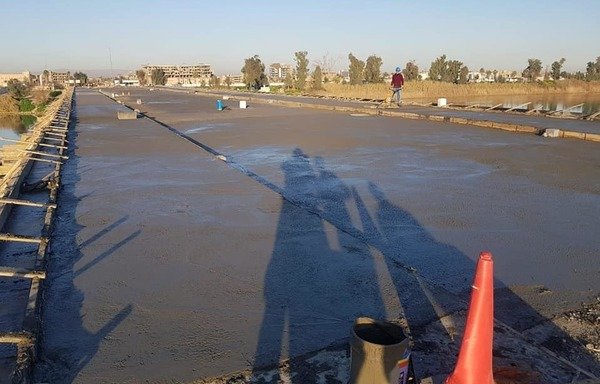 "Corruption and mismanagement have been the root cause of previous disasters," he said, stressing the importance of protecting citizens and not allowing a repeat of what happened in 2014.
During his visit to Mosul, Kadhemi inaugurated al-Hurriya Bridge following its rehabilitation.
He also visited the city's Cultural Museum and the Grand al-Nouri Mosque.
'They were savages'
"It was a sad day," 44-year old cab driver Munthir Salman from al-Zuhour neighbourhood in eastern Mosul said in reference to the day the city was overrun by ISIS.
"For two years we lived under the control of terrorists with no mercy in their hearts," he told Diyaruna. "They killed and displaced innocent people and robbed and ruined the city; they were savages."
"Things are financially difficult these days, but it cannot compare to the hell we went through under ISIS," said Salman, whose income has been affected by the measures enforced to stem the spread of the novel coronavirus (COVID-19).
He expressed hope that the health crisis will resolve soon and life will return to normal.
Alia Hisham, 32, who volunteers to distribute food to poor families affected by the pandemic, told Diyaruna she and her family were among the many forced to flee after ISIS's incursion.
"Today brings back painful memories of loved ones we have lost and the destruction that has befallen our city's ancient landmarks," she said.
"It was a dark period."
"Despite what has happened and the challenges we are coping with, there is hope that we will overcome all problems and finish rebuilding our city so it can go back to the way it was," said Hisham.
The most important thing is that "we have gotten rid of the terrorists and our city is safe", she said.
Increased stability
Mosul has enjoyed relative stability and security after its liberation from ISIS.
Only limited and minor security breaches have been registered in the past three years, Mosul mayor Zuhair al-Araji told Diyaruna.
All branches of the security forces are today co-ordinating their efforts to keep Mosul safe through taking out ISIS cells and striking their hideouts on the outskirts of Mosul, in Ninawa Island and the province's rugged mountains, he said.
Iraqi forces form a bulwark of protection for the city against the threat of ISIS remnants, he added.
Meanwhile, the local government has been proceeding with reconstruction efforts in Mosul and other cities in Ninawa province, said al-Araji.
"We have achieved encouraging results in this regard," he said, noting that they seek to restore the cities to their former state and return all internally displaced persons (IDPs) to their areas.