Residents of the southern city of Sweida and other towns in the vicinity have been protesting against the Syrian regime, a local activist told Diyaruna.
During the most recent protest on Sunday (June 7th), in Sweida's main market, dozens of demonstrators denounced the deteriorating economic and living conditions and the high prices of basic products.
Residents blame the regime for the difficult conditions they are facing, accusing its institutions of deliberate neglect and rampant corruption, Sweida activist Nizar Bou Ali told Diyaruna.
"The Syrian regime has not taken any steps to help the southern province," he claimed, "despite its claims to the contrary in various media outlets."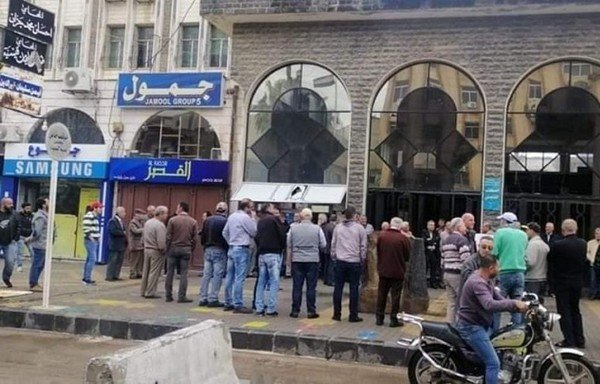 An obvious sign of this is the price of food and commodities, which have risen to "outrageous" levels, he said.
"Prices of goods offered for sale in government food stores are higher than market prices, even though they are supposed to be lower because they are subsidised to help residents," he said.
Slogans chanted at the protests and displayed on signs held by the demonstrators also denounced the prevailing security conditions and pointed to a lack of security that has led to rampant theft and killings.
Protestors also expressed anger at fires that have devastated agricultural crops.
Regardless of culpability, they said, the regime did not assist the fire brigades or pursue the perpetrators using the security services deployed in the region.
Sweida residents taking part in the demonstrations also chanted slogans denouncing the regime of Bashar al-Assad, and demanded the removal of the Iranian and Russian presence from Syria.