It has been an unusual Eid al-Fitr in the Idlib region this year, with the holiday falling amid an uncertain security situation, a massive wave of displacement and a health crisis, with its associated restrictions, a local activist said.
Thousands of internally displaced persons (IDPs) took part in mass demonstrations in the early days of the holiday to demand their right to return to areas recently captured by the Syrian regime, said Idlib activist Musab Assaf.
Demonstrators also reiterated their original demands for democratic reforms, greater freedoms and an end to government corruption, which they have called for since the civil uprising phase of the Syrian conflict, he told Diyaruna.
Amusement parks and markets opened their doors and were crowded with people, despite prevailing concerns over the novel coronavirus (COVID-19) pandemic and repeated violations of the ceasefire agreement.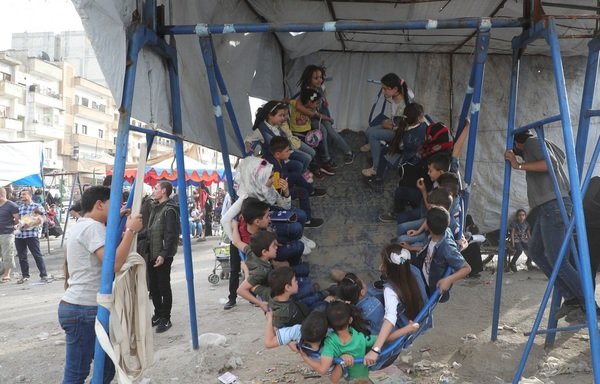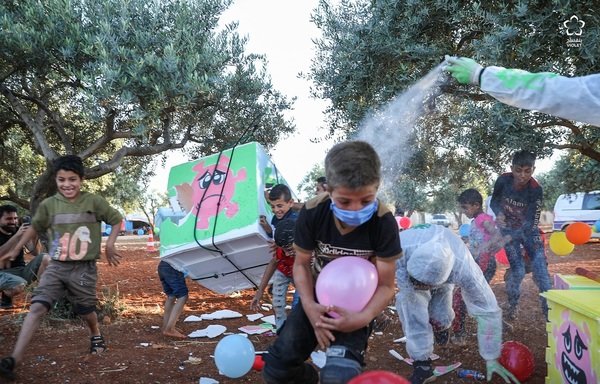 "It was a strange scene," Assaf said, "especially in light of the coronavirus crisis and the measures promoted to stem its spread that include a ban on gatherings and the closure of mosques, parks and restaurants."
Though some medical and relief organisations operating in the region attempted to stop them, Assaf said, people flocked to these places.
This raised concerns that the virus would spread more widely in the region during the holiday period as a result of all this social mixing, he added, with health workers warning of the possibility of health conditions deteriorating.
Added to this is the overall lack of preparedness to fight any outbreak of the virus, he said, noting that Tahrir al-Sham is fully responsible for this situation since it controls the region and has not taken any precautionary measures.
Meanwhile in the displacement camps near the city of Idlib, "thousands of families did not feel the holiday atmosphere at all because of the tragic conditions they are living in", Assaf said.
There is no sign of festivities or joy on the faces of children, he said, despite modest attempts by some families and some organisations to create a holiday atmosphere in some small way.