A Syrian tycoon and cousin of President Bashar al-Assad said Tuesday (May 19th) the Syrian regime had ordered his assets seized and banned him from the public sector over money it says his company owes.
Rami Makhlouf, head of Syria's largest mobile operator Syriatel, has been grappling with the regime over demands that the firm pay $185 million.
Syria's telecoms authority has threatened to take all necessary measures to recover money it says Syriatel owes for maintaining its operating license.
But Makhlouf has called the claims undue and unjust.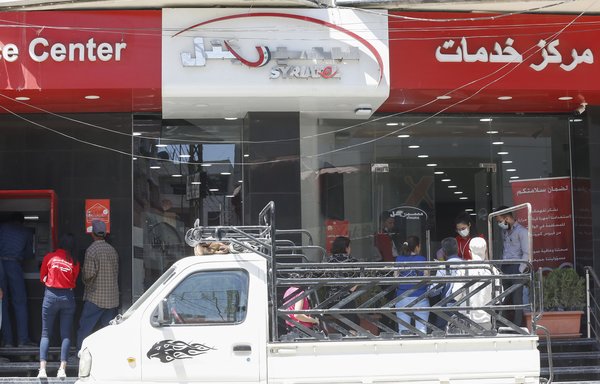 On Tuesday, the tycoon, who also has stakes in electricity, oil and real estate, said the telecoms authority was "seizing my money, the money of my wife and children, even though their issue is with my company and not me personally".
He said he had also received notice from the regime that he would be "banned from working with the state for five years".
His statement on Facebook came hours after a document circulated on social media allegedly showing an order by the Syrian regime for a "precautionary seizure" of Makhlouf's assets.
The document, signed by the finance minister, said the measure would be taken to ensure Syriatel pays the money it owes.
AFP could not independently verify the authenticity of the document.
Rift in regime's inner circle
Makhlouf's statement was the latest in a series of online attacks against Syrian regime authorities for measures taken against him and his company.
At the end of April and again in early May, Makhlouf, who had kept a low profile throughout Syria's nine-year-war, said that some people in government were out to get him and his company.
Analysts have said this suggests his growing isolation from the centres of power, including al-Assad himself.
Signs of a spat first emerged last summer, when Syrian authorities seized Makhlouf's Al-Bustan charity and dissolved militias affiliated to him.
When the finance ministry in December froze the assets of several businessmen over tax evasion and illicit enrichment, the Syrian press said Makhlouf, his wife and companies were among them.
In recent weeks, security services have detained several of Makhlouf's employees -- a move he says is meant to intimidate him into stepping down from his businesses.
According to the Syrian Observatory for Human Rights, dozens of employees from Al-Bustan and Syriatel have been arrested since April.