Iraq's elite Counter-terrorism Service (CTS) launched Monday (May 18th) pre-emptive strikes on "Islamic State of Iraq and Syria" (ISIS) hideouts in north-western Kirkuk.
A CTS force from the 2nd Special Operations Command, backed by coalition aircraft, carried out a security duty in al-Debs district, CTS spokesman Sabah al-Numan told Diyaruna.
"Coalition aircraft launched at least 11 strikes on terrorist sites identified based on information the CTS has received from intelligence sources," he said.
The strikes led to the destruction of eight caves in the al-Ghurra mountain chain that served as hideouts and storage caches for ISIS remnants, he said.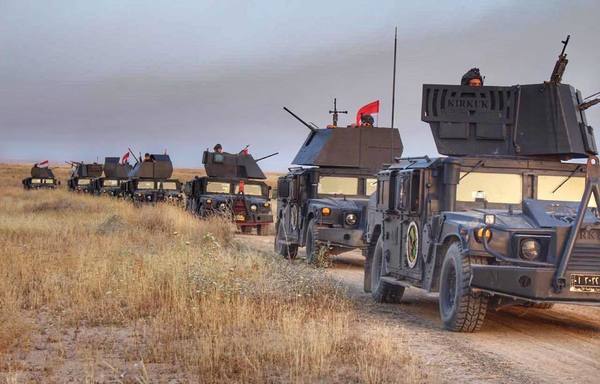 The fierce bombing also resulted in the killing of a number of militants, he said, "but their numbers cannot yet be determined as the strikes completely obliterated the hideouts, reducing them to rubble".
The security force also conducted a broad sweep of the area near the hills to ensure that there were no other ISIS hideouts, he said.
Pre-emptive attacks
The latest attack is part of a broader CTS strategy to conduct pre-emptive strikes based on a high-level intelligence effort and co-ordination with the international coalition, al-Numan said.
"This attack affirms that we continue to uproot and strike the terrorists wherever they may be, and that we will not allow them to establish a safe foothold [in Iraq]," he said.
The recent period has seen an uptick in ISIS attacks in mountainous and desert areas in an effort to boost the group's morale, al-Numan said.
ISIS remnants are seeking to exploit the situation in the country, as well as the coronavirus (COVID-19) pandemic, he said, but "our forces are on the lookout for them and would make every effort to deny them the opportunity to regroup".