Recent assassinations targeting a number of top-ranking Islamic Revolutionary Guards Corps Quds Force (IRGC-QF) commanders in Syria have had a devastating effect on the group's structure and ability to function, experts said.
The death of commanders close to former IRGC-QF commander Qassem Soleimani, who was killed in January, will cause further weakening of the communication network among groups related to Iran, they told Diyaruna.
Senior Soleimani aide Asghar Pashapour, also killed in January, was reportedly one of the first to travel to Syria with him after the outbreak of the war.
Brig. Gen. Farhad Dabirian, another senior IRGC-QF commander in Syria, was shot dead in March in the vicinity of the mosque and shrine of Sayyida Zainab in southern Damascus.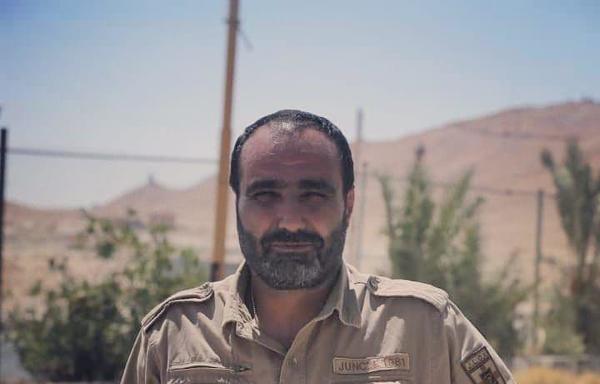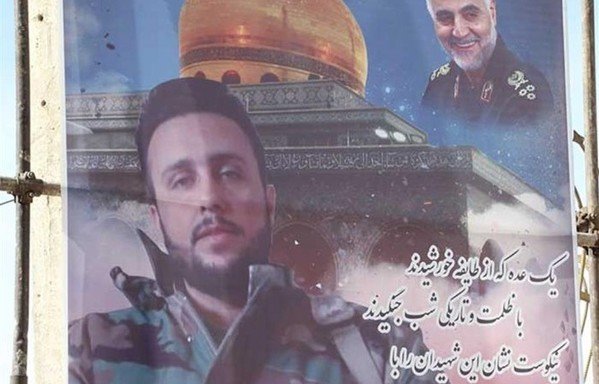 A news agency close to the IRGC described Dabirian as being "in charge of Zainabiya municipality and a former commander in Palmyra".
And in April, news began to circulate about the murder of Lebanese Hizbullah commander Ali Mohammad Younis, who also had been close to Soleimani.
Changes in IRGC-QF command
Political experts who spoke with Diyaruna observed that the deaths of military commanders close to Soleimani are causing changes in the composition and structure of the IRGC-QF's command in Syria.
The increase in the number of assassinations of IRGC-QF commanders in Syria "shows the weakness of the Quds Force's security and intelligence agencies in the areas under its control," said political expert Karim Samadian.
It also indicates an "impressive reduction of their influence in the region", he told Diyaruna.
After Soleimani's death, when the essential weakness of the Quds Force's security system was exposed, rumours began to circulate among rank-and-file members of the IRGC and Basij Resistance Force, Samadian noted.
These rumours pointed to the possible complicity of some government intelligence agencies in the region in the elimination of senior Quds Force commanders, he said, and gained traction among the IRGC's lower ranks.
This has naturally caused concern at the IRGC's core, Samadian said.
'Weakness of Iranian intelligence'
"In order to highlight the vulnerability of the Quds Force's security agencies, it is enough to note that Farhad Dabirian, one of the force's senior commanders, was killed in an area that was completely under the IRGC's control," he said.
Even before the outbreak of Syria's war, Iranian travellers used to be housed in Zainabiya, where the majority of the area's residents are Alawite Shias and are considered natural allies of the Syrian regime, he said.
IRGC forces feel so secure in this area that they even take their families there.
After Iranian military officer Hamid Reza Babolkhani was killed in Syria in February, it came to light that he had brought his pregnant wife with him to Syria. Even her mother and father had gone to Syria to visit them.
Living in Syria and bringing family members along to settle around Damascus shows the Quds Force's view of the war, he said, noting that a fighter travelling to a war zone does not usually take his pregnant wife with him.
A number of members of the IRGC-aligned Fatemiyoun and Zainabiyoun militias, comprised of Afghan and Pakistani fighters, also live with their families in this area, Samadian said.
"In my opinion, Dabirian's assassination in this area reveals the tremendous weakness of [Iranian] intelligence and shows their influence has waned," he said.
Signs of 'systematic' eliminations
"The assassination of some senior Quds Force commanders in Syria is not unrelated to similar developments in Iraq and Lebanon," political activist Ali Zanjani told Diyaruna.
"Over the past 30 years, and especially in recent decades, the IRGC has tried, through reinforcement of its allied militias in these three countries, to create a trajectory of overall influence in the Middle East," he said.
"Iran's regional rivals were not attentive to the continuity of developments throughout the region for years," he said, regarding each case of political and military interference as separate from the others.
"But they realised over time that the situation was more complicated, and especially after this same continuity was revealed during Syria's civil war and also later in Yemen," Zanjani said.
"I think it was after that when the efforts of regional rivals to weaken Iran in the whole region began in a collective plan," he said.
The assassination of Quds Force commanders "is not unconnected" to the killing of Younis, the Lebanese Hizbullah commander, who is thought to have been present in Syria for some time and was close to Soleimani, he said.
Younis was one of Hizbullah's key people in Syria, where the militia has been fighting in support of the Syrian regime alongside the IRGC-QF, he said.
Dabirian and Pashapour had been the closest individuals to Soleimani, he said.
The assassination of these individuals within a short period of time creates the impression that some powerful regional or even trans-regional groups are systematically eliminating Soleimani's network, he said.
If this is true, he noted, there will likely be increasing incidents of this nature and resulting divisions among Iran's allied forces.
Breakdown of IRGC networks
The deaths of Soleimani and some of his retinue, including Iraqi Popular Mobilisation Forces deputy head Abu Mahdi al-Muhandis, dealt a fatal blow to the structure of the IRGC-QF's network, Zanjani said.
The elimination of Iranian commanders is further completing that same blow.
As a general rule, he said, ideological groups in the region are heavily dependent on their commanders, so the death of a commander can lead to the collapse or fragmentation of the group.
Because of this, Soleimani's death had a significant impact, he said, and even more so with the deaths of his close commanders and the network he had put together.
Soleimani had been able to advance his work through the use of these commanders, who had served as the ringleaders of his communication network, he said, with their elimination naturally weakening this network.
"I think the story will continue, and the elimination of Quds Force military commanders will not end here," he said. "The elimination of these commanders could be the prelude to a larger event."
In light of this, he noted, it is likely that Brig. Gen. Esmail Qaani, the new Quds Force commander, "will go on less regional trips in comparison to Soleimani".