Scores of additional Russia- and Iran-based social-media accounts belonging to networks running influence campaigns have been purged by Facebook in its bid to crack down on foreign manipulation and disinformation on its site.
Facebook announced the move on its website Tuesday (May 5th), saying it took the accounts down in April as part of its efforts to clear its platforms of misleading information and fake accounts set up to disrupt elections and society in general.
According to Facebook, the suspended accounts -- numbering in the hundreds -- were active on both Facebook and Instagram, which it owns, and were linked to eight networks.
Along with taking down the Russian and Iranian accounts, which Facebook said focused their content internationally, the company shut down two networks in the Republic of Georgia and two in the US.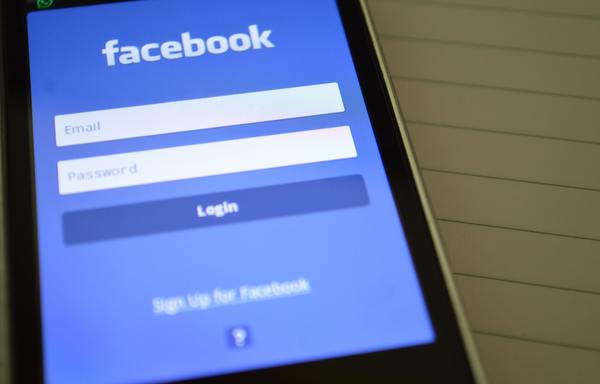 While all the networks were created before the coronavirus pandemic, Facebook said it found people behind the campaigns had "opportunistically" used coronavirus-related posts to build an audience and to drive it to their content.
"We know that people looking to mislead others -- whether through phishing, scams, or influence operations -- try to leverage crises to advance their goals, and the coronavirus pandemic is no different," Facebook said in the statement.
'Inauthentic behavior'
In Russia, Facebook removed 46 pages, 91 Facebook accounts, two groups, and one Instagram account. This network posted in Russian, English, German, Spanish, French, Hungarian, Serbian, Georgian, Bahasa Indonesian and Farsi, focusing on a wide range of regions around the world.
"Our investigation linked this activity to individuals in Russia, the Donbass region in Ukraine and two media organisations in Crimea -- NewsFront and SouthFront," the US-based company said. "We found this network as part of our internal investigation into suspected co-ordinated inauthentic behavior in the region."
In Iran, 118 pages, 389 Facebook accounts, 27 groups, and six Instagram accounts were eliminated.
The content originated in Iran and focused on countries including Algeria, Bangladesh, Bosnia, Egypt, Ghana, Libya, Mauritania, Morocco, Nigeria, Senegal, Sierra Leone, Somalia, Sudan, Tanzania, Tunisia, the US, the UK and Zimbabwe, said Facebook.
"Our investigation linked this activity to the Islamic Republic of Iran Broadcasting Corporation," Facebook said.
An ongoing crackdown
The move by Facebook is the latest by the social network to crack down on foreign manipulation including efforts to artificially promote certain political messages, often with misinformation.
Facebook in February said it purged dozens of accounts linked to Russian military intelligence in the latest effort to root out manipulation and disinformation on the social network.
That Russia-based network, which included 78 Facebook accounts and four on Instagram, focused mainly on Ukraine and neighbouring countries and posted content about the conflict in Syria, ethnic tensions in Crimea and the downing of a Malaysian airliner in Ukraine in 2014.
Last October, the company said it had taken down a number of accounts tied to Russia whose owners were attempting to meddle in the 2020 US presidential elections.
In May 2019, Facebook removed a number of pages, groups and accounts that originated in Russia amid a continuing campaign of malign influence targeting numerous regions, including Central Asia.
In March 2019, the company removed more than 2,600 pages, groups and accounts in Russia that engaged in co-ordinated malign influence on Facebook and Instagram.
In April 2018, Facebook announced the shutdown of hundreds of Facebook and Instagram accounts connected to a Russian "troll factory" accused of attempting to influence public opinion around the world.