Kirkuk's local government is nearing completion of its plan to repair local bridges damaged during the war on the "Islamic State of Iraq and Syria" (ISIS).
"After the terrorists were driven out of our province in late 2017, we devised a plan to rebuild all 28 bridges that were damaged as a result of terrorist operations and military activity," said Kirkuk media director Marwan al-Ani.
"Bridges have a strategic importance with regard to facilitating travel to and from the province, revitalising its agriculture and commerce sectors, and boosting reconstruction and development projects," he told Diyaruna.
"Over the last few years, we have succeeded in rehabilitating to varying degrees most of the damaged bridges that connect the outskirts of the city of Kirkuk to other districts and sub-districts in the province," he said.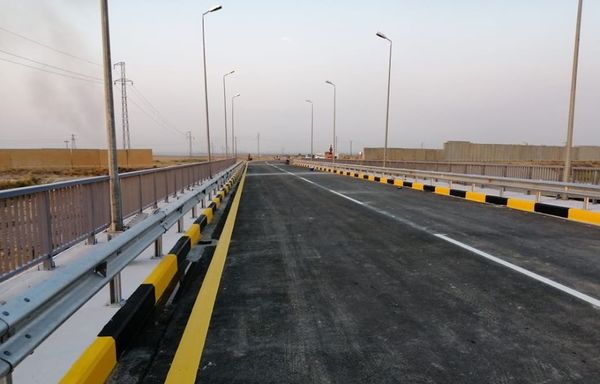 Among the bridges completed last year is the Maryam Bek bridge on the road between Kirkuk and Tikrit.
The 80 metre-long, 12 metre-wide bridge was completed at a cost of 1.4 billion Iraqi dinars ($ 1.18 million), al-Ani noted.
The Bay Hassan bridge, which connects Kirkuk with Mosul, is also now back in service, he added.
Meanwhile, work continues on two remaining key bridges: Altun Kupri, an ancient bridge connecting Kirkuk to the city of Erbil, and the Zaghaitoun bridge on the Kirkuk-Tikrit road.
Reconstruction work is more than halfway done on both bridges, which were completely destroyed during the war on terror, al-Ani said, noting that the work is funded by the Reconstruction Fund for Areas Affected by Terrorism.
The local government's efforts also include repairing and maintaining bridges that have been affected by aging, he said, adding that they have been able to rehabilitate three vital bridges in the Kirkuk city centre.