Leishmaniasis has been spreading among the residents of displacement camps in rural Idlib and northern rural Aleppo, where White Helmets teams have been working to contain its spread, a member of the Syrian Civil Defence group said.
The parasitic disease, caused by the Leishmania parasite, is spread by sandflies and can be fatal if not treated.
According to Doctors Without Borders (MSF), leishmaniasis is second only to malaria in parasitic causes of death.
White Helmets teams have been tackling the spread of leishmaniasis by identifying and treating cases of infection and addressing the conditions that can lead to the spread of the disease, said White Helmets member Khaled al-Khatib.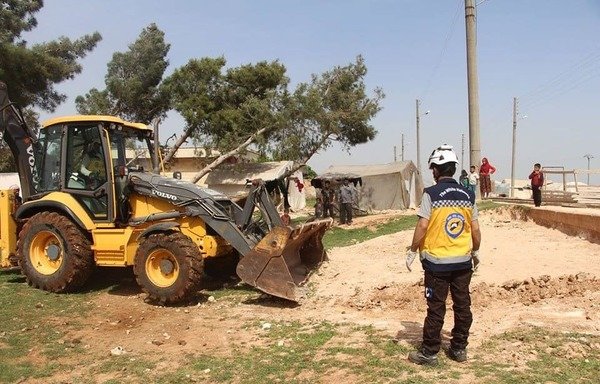 Notable this year is that a high number of adults have been infected with the parasitic disease, al-Khatib told Diyaruna.
Its rapid spread this year has come amid a rise in the number of people who have sought shelter in displacement camps following the recent wave of violence in north-western Syria, he said.
The new wave of displacement has seen the establishment of dozens of informal camps that do not meet public safety standards for wastewater or waste removal, he said, noting that these conditions can cause illnesses to spread.
In addition to treating cases of leishmaniasis infection, civil defence teams are spraying camps where infections have occurred with pesticides, al-Khatib said.
They also are stressing the need for other public health measures, such as laying down sewage systems and separating wastewater from potable water.
Measures the White Helmets and other organisations have implemented in the displacement camps to prevent the spread of novel coronavirus (COVID-19) also can help to prevent the spread of other diseases, he said.
Cleanup operations, the regular removal of waste and the spraying of pesticides and disinfectants, in addition to compliance with social distancing measures, can all help to keep the camp population healthy and prevent infection, he said.