Ramadan began Friday (April 24th) in Iraq amidst an unprecedented lockdown to curb the spread of the novel coronavirus (COVID-19), forcing Iraqis to celebrate the holy month with a ban on family gatherings and mass prayers.
Ramadan this year will not see the public banquet iftars and activities that used to be organised every year, due to the daily curfew from 7pm to 6am and a full curfew on the Friday-Saturday weekend.
Mosques are closed today and congregational prayers, taraweeh and supplication gatherings are all suspended for fear of spreading the virus, 64-year-old Radi Hassan from Baghdad al-Jadidah told Diyaruna Friday.
"We used to practice all religious rites and rituals related to Ramadan even in the most severe security conditions," he said, "but they must be suspended this year."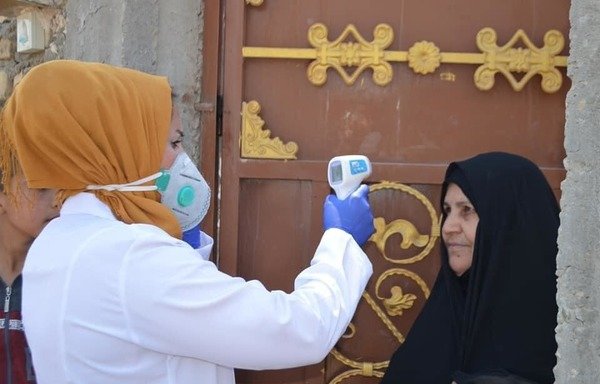 "We pray for the disease to go away and for all those who are infected to recover," he said.
"The pandemic has deprived us of the joy of Ramadan in visiting relatives and feasting together during iftar and [late-night] suhoor meals," said Mayada Awad, a housewife from Baghdad's al-Risala neighbourhood.
"But we must abide by all precautionary measures in order to safely overcome this ordeal," she added.
The Ministry of Interior has been implementing all coronavirus-related decisions issued by the Higher Committee for Health and National Safety, ministry spokesman Maj. Gen. Khalid al-Muhanna told Diyaruna.
"The committee has taken several precautionary measures that will remain in place during Ramadan," he said.
The ministry "is obligated to implement these measures as well as any new governmental measures that will be issued to tackle the virus", he said.
Enhanced security
The ministry is well-prepared to cope with any emergency that might arise this month, al-Muhanna said.
Security and intelligence forces have taken measures to enhance security, including "stepping up attacks on terrorist hideouts", he said.
Several operations were recently carried out against "Islamic State of Iraq and Syria" (ISIS) remnants in desert areas, mountains, valleys and isolated villages, he said.
These operations are accompanied by major intelligence activity, said al-Muhanna, adding that informants are monitoring and tracking ISIS sleeper cells, providing information that helps thwart the militants' plans in a timely manner.
The recent surge in terror attacks are carried out by a limited number of ISIS remnants "who want to prove at any cost that they still exist", he said. "But we will eliminate them sooner or later."