The death of Iraqi Popular Mobilisation Forces (PMF) deputy head Abu Mahdi al-Muhandis has frayed ties between Iran-aligned Iraqi militias, Iraqi analysts said.
Through his position at the helm of the PMF, al-Muhandis had balanced power among the militias with the ultimate aim of supporting Iran's agenda in Iraq.
Now that he is no longer there to do this, the militias have been vying for power, said researcher Ghaith al-Tamimi, a former cleric at the Najaf seminary.
"Following the demise of al-Muhandis, all militia members are trying to fill the vacancy and seize control," he told Diyaruna, noting that the militiamen are not willing to compromise to reach a deal.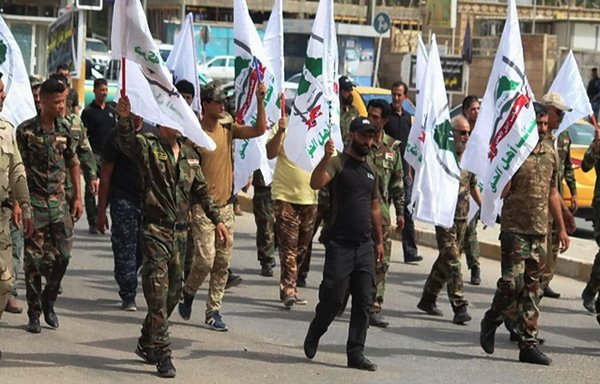 The militias do not believe in dialogue or partnership, he said, so their competition for leadership with its associated privileges might become violent.
They have yet to agree on a candidate to replace al-Muhandis.
Kataib Hizbullah, which has close ties to Iran, tried to put forward Abdul Aziz al-Mohammedawi, also known as Abu Fadak, for the position. But his candidacy was strongly opposed by other militia leaders who eye the job for themselves.
Divisions intensified, despite Iran's repeated attempts to calm the situation and repair rifts.
The latest such attempt was a meeting between Islamic Revolutionary Guards Corps Quds Force (IRGC-QF) commander Esmail Qaani and several militia and political leaders during his March 30th visit to Baghdad.
Iran considers members of its militias in Iraq to be "foot soldiers that it does not want to lose under any circumstances", al-Tamimi said.
"Any divisions among them that could get out of control are viewed by Iran as a serious threat to its national security, as this could weaken its hegemony over Iraq and the region," he said.
Al-Muhandis' influence cannot be viewed in isolation from that of slain IRGC-QF commander Qassem Soleimani, Ninawa tribal spokesman Sheikh Muzahim al-Huweit told Diyaruna.
The influence Soleimani wielded over al-Muhandis had enabled him to steer the the Iraqi militias, he said, and the absence of both men has "dealt a violent blow that has shaken the nature of the relationship among these militias".
This also has affected their relationship with Iran, he said.
The crisis of competition among the militias is reflective of a larger one within the Iranian regime, which suffers deep divisions around the management of the state, as well as crisis management, al-Huweit said.
Long-standing conflicts
Divisions among armed factions were not sparked solely by the assassinations of al-Muhandis and Soleimani, said strategic and military analyst Rabie al-Jawary.
"The struggle among militias for leadership represents a conflict for political power, and this existed even before the assassinations but was hidden and less evident than it is now," he told Diyaruna.
In addition to competing with each other, they are "inciting division and sectarianism among Iraqis, and subjecting Iraq and its sovereignty to constant threats, which serves their interests and meets Iran's demands", he said.
"Any reading of the relationship dynamics among the militias points to a bumpy road ahead, as we might see violent conflict and division arise between them," al-Jawary noted.
"Militia leaders today fear that their fate will be similar to that of al-Muhandis and Soleimani," he said, adding that Iran-aligned militias are likely to face continued pressure, including from the US.
The US has recently announced a $10 million reward for information on the activities and networks of Muhammad Kawtharani, a senior Lebanese Hizbullah commander who operates in Iraq.