Iraqi warplanes on Sunday (April 19th) carried out a fierce bombing campaign on "Islamic State of Iraq and Syria" (ISIS) hideouts in Salaheddine province's al-Dour district, according to a local official.
"Iraqi F-16 fighter jets carried out several strikes on Abdul Aziz island, which lies within the Tigris river, in the western part of the district," al-Dour local council head Ali Nawwaf Dhiab al-Hassan told Diyaruna Monday.
The island, an area with thick vegetation, has been identified by security and intelligence forces as an ISIS hotbed, with reports of many hideouts located there, he said.
The bombing led to the destruction of the hideouts and the killing of 14 militants, according to the Iraqi Ministry of Defence.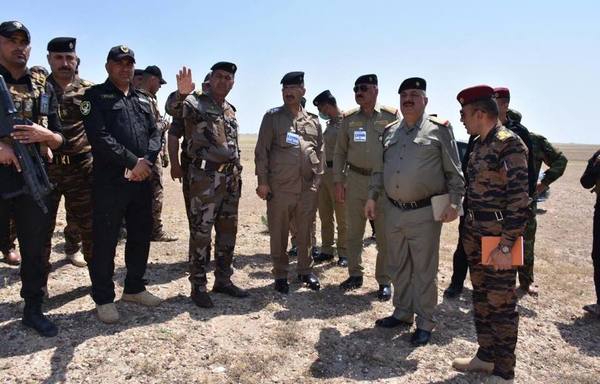 The airstrike, a "pre-emptive attack affecting the enemy's ranks", was "impactful and successful", al-Hassan said.
"The terrorists were looking to turn the island into an active base from which to plan and launch their attacks on Salaheddine and other provinces," he said.
The co-ordinated efforts between security outfits and the co-operation with local residents and leaders have contributed to the operation's success, he added.
Anti-ISIS efforts must continue
Such operations should be ramped up, especially in the eastern parts of the district, al-Hassan said, where ISIS remnants are present in the towns of Jallam, al-Ayth, al-Salabikha and Mutaibija, all the way to Hamreen Hills and al-Azim in Diyala province.
They operate in these areas by forming mobile groups that move from one place to another, he said.
"The Iraqi army and other security outfits are constantly chasing down these remnants,", he said, adding that international coalition aircraft is also heavily contributing to the efforts.
In order to ensure the militants are not allowed an opportunity to bolster their ranks, "we must keep up the efforts to hit their hideouts and thwart their plans", said al-Hassan.
Security forces in Salaheddine on Sunday also launched a combing operation in villages west of the city of Tikrit and south of al-Siniya, according to a police statement.
Units from the Salaheddine Operations Command and the police emergency regiments, as well as communications and explosive detection teams, took part in the operation.