Salaheddine's local government has prepared a package of new reconstruction projects in the cities most affected by terrorism, province governor Ammar Jabr told Diyaruna Friday (April 3rd).
The government "intended to hold a major conference in the capital Baghdad on March 18th in the attendance of representatives of donor countries, the European Union, the World Bank and construction companies", he said.
The aim of the conference was to discuss ways to help the province erase the effects of terrorism and rehabilitate ruined infrastructure.
But due to the novel coronavirus (COVID-19) pandemic, "we decided to postpone the conference until the threat of the pandemic subsides", he added.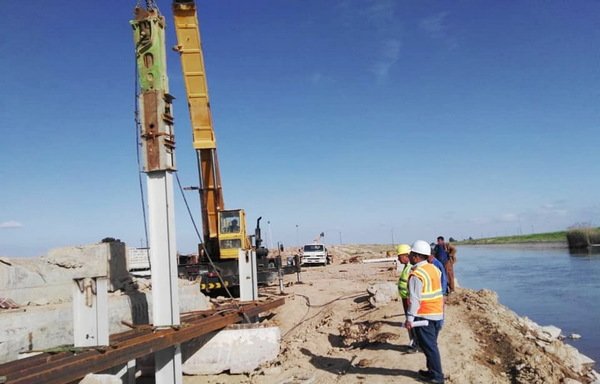 "This challenge has not prevented us, as a local government, from continuing our work to improve the situation in our province and to improve its public service ecosystem," Jabr said.
"A new package of reconstruction projects has been prepared that focuses on cities and towns that were affected more than others by terrorism, especially in the areas of Baiji, Yathrib and al-Alam," he said.
The package includes the rehabilitation and repair of dozens of ruined projects in several sectors, such as health, education, bridges, roads, housing, electricity and drinking water.
"We have completed all [required] studies to start work on the projects this year," Jabr said.
Additional reconstruction funding needed
Meanwhile, reconstruction work continues on previously launched projects despite a lack of adequate funding, Jabr said, noting that "the funds allocated to Salaheddine from the country's annual budget are not compatible with the extent of the damage the province has suffered".
The financing of projects today relies on two main sources: the National Fund for the Reconstruction of Areas Affected by Terrorism, and the UN and international organisations, he said.
Over the last two years, at least 30 service projects have been executed in Salaheddine province with funding from the national fund.
Work is still ongoing on 40 other projects, at a total cost of 43 billion Iraqi dinars ($35 million).
"The fund has contributed to the rehabilitation of electricity services in Baiji, where 253 damaged transformers were replaced, poles were erected, and new lines were extended to supply neighbourhoods with power," Jabr said.
Additionally, funds were used for the rehabilitation of the main water project in Baiji at a cost of 2.5 billion dinars ($2.1 million), and the opening of schools and service projects in the town of Yathrib, he said.
One of the most important projects that are currently underway is the $11.7 million project to rehabilitate the highway linking the cities of Tikrit and Mosul, which was severely damaged in terrorist and military operations, he said.