The operational readiness of the Iraqi Security Forces (ISF) is continuing to improve, as demonstrated by recent security operations targeting "Islamic State of Iraq and Syria" (ISIS) sleeper cells in the Hamreen mountains, observers say.
Since the start of this year, the ISF have carried out a series of operations targeting ISIS elements, resulting in significant achievements against the terrorist group.
The "Heroes of Iraq" military operation was carried out February 12th-14th and targeted ISIS in Anbar province. The "100% Iraqi" operation was considered an important test for Iraqi forces to demonstrate their combat capabilities.
That was followed by Operation "Sharp Sword", which was launched March 2nd to hit ISIS remnants hiding in the western al-Jazeera area, located between the provinces of Anbar, Salaheddine and Ninawa.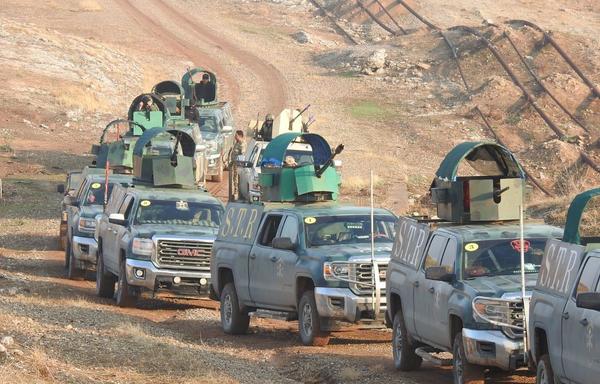 Members of the airborne elite forces also have conducted intensive missions in the Hamreen mountain range that stretches from Diyala province, bordering Iran, to southern Mosul.
Improved ISF performance
Iraqi Counter-Terrorism Service (CTS) forces have carried out intelligence-based operations targeting enemy hideouts since mid-February, CTS spokesman Sabah al-Numan told Diyaruna.
CTS forces killed dozens of terrorists who were hiding in the Hamreen hills, al-Khanouka, Makhoul, Atshana and Makhmour, and they destroyed tunnels and storage facilities holding weapons, ammunition and supplies, he said.
These pre-emptive operations have undermined the activity of ISIS elements, thwarted their terrorist agenda and pulled the rug from underneath their feet, al-Numan said.
Terrorists hiding in rugged terrain thought they were well protected from being targeted, he said. "Our forces, however, have been able to mount surprise attacks and thwart their plans to render the hills and mountains safe havens."
"Our operations are being carried out according to precise intelligence reports and we will continue to corner and limit the movements of enemy elements and prevent them from expanding and threatening the security of liberated cities," he said.
The performance of the ISF is constantly improving, said security analyst Haitham al-Khazaali.
This type of progress "cannot be measured by military preparedness alone, but also by the actual capacity of the troops to confront the enemy in geographically complex environments and maintain control of the terrain", he told Diyaruna.
The Hamreen mountains in Diyala are unique from a security viewpoint in that they are linked from the north to highlands stretching across three provinces -- Salahaddine, Kirkuk and Ninawa.
From the west they are connected to the Anbar desert and the Horan valley, al-Qathf, al-Badia and then to the western border of the country, al-Khazaali said.
"Terrorists, especially those coming from Syria, view these highlands as a strategic corridor as well as a safe haven from surveillance and security operations... as these areas provide natural hideouts," he said.
ISIS elements move throughout this vast area "under the cover of night and in the form of groups of no more than 25 fighters", he said.
Remarkable victories
Al-Khazaali cautioned that defeating terrorists in these areas will be "a huge challenge".
"However, our forces who have acquired skills from previous battles have achieved remarkable victories that reflect the progress that has now been achieved," he said.
The ISF are now much more capable of confronting this challenge and dealing successive painful blows to the enemy, he said, "but they still are in dire need of air cover and reinforcement of training and weapons capabilities".
Strategy expert Ahmed al-Sharifi echoed that assessment.
"Iraqi forces now have advanced combat skills which have been honed over the past several years," he told Diyaruna.
"Security missions that previously seemed impossible or hard to achieve in mountainous regions and deserts are now possible for our forces to successfully conduct," he said.
"This has been proven in the series of security gains recently made in Hamreen, al-Sharqat mountains, Ninawa and the Anbar desert."
"This progress makes us proud," he said. "It does not, however, mean that there is no longer a need for international coalition forces as their role and presence is still essential."
"We need their support when it comes to aerial and logistical support and securing radar and satellite coverage requirements as well as training, armament and technical and operational expertise."
Al-Sharifi called for supporting the independence of Iraq's security and military agencies and "distancing them from political friction and interference so they can properly conduct their duties and obligations to protect the country".