Hotlines used by Iraq's elite forces and other security agencies have been successful in apprehending "Islamic State of Iraq and Syria" (ISIS) remnants, officials said.
Telephone tip-offs by civilians help security forces uncover ISIS sleeper cells and thwart terrorist attacks, they said.
The hotline for Iraq's elite Counter-Terrorism Service (454) and other security hotlines represent "an important and indispensable source of intelligence", said Maj. Gen. Tahseen al-Khafaji, spokesperson for the Joint Operations Command.
"Most security operations against ISIS, especially those that have recently been conducted by Iraqi elite forces and F16 fighter jets in Hamreen and al-Khanouka mountains and Kirkuk, were based on intelligence phone tip-offs," he told Diyaruna.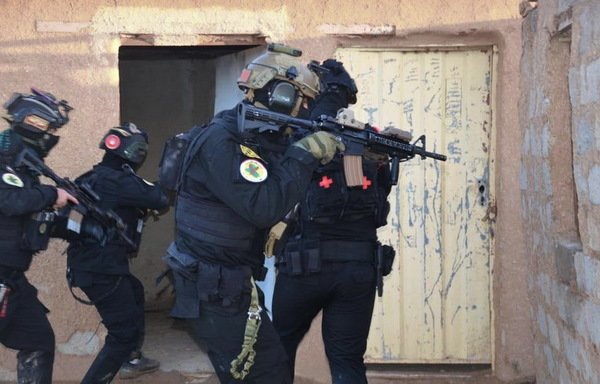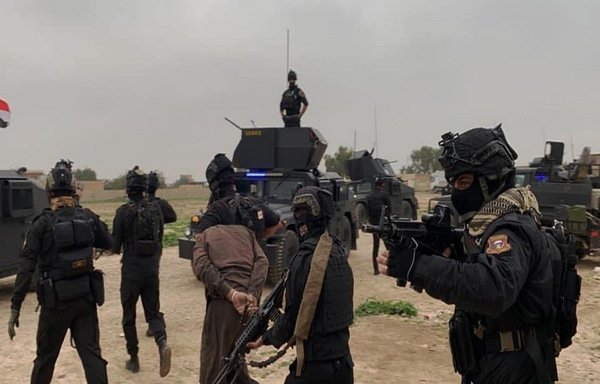 On February 15th, the CTS said an airdrop in Hamreen mountains led to the killing of 10 ISIS remnants.
Another airdrop on February 24th in Zghaitoun Valley in Kirkuk resulted in "the killing of three terrorists and the arrest of seven others".
A day later, the CTS launched a large scale attack against ISIS hideouts in al-Khanouka mountains in Salaheddine province, killing 39 militants.
Bridges of trust
Al-Khafaji noted that intelligence gathered from the CTS's 454 hotline also has contributed towards dismantling sleeper cells and capturing their members.
The elite forces dismantled a six-member ISIS cell on March 4th that was responsible for attacks against civilians in al-Riyadh and al-Abbassi in Kirkuk province and Balad Ruz in Diyala province.
Five other members of a cell that was planning attacks in Kirkuk and Salaheddine were captured a day earlier, in addition to the so-called "military emir" of Salaheddine, Iraq's Special Operations Forces said.
Meanwhile, the Military Intelligence Directorate succeeded in arresting 13 ISIS elements in early March thanks to tip-offs from citizens through its (153) hotline.
The arrests took place in several Iraqi cities, including al-Qaim, al-Rutba and Mosul.
"The Joint Operations Command that oversees the activities of all security agencies is keen to maintain a positive channel of communication with civilians and support their participation in maintaining security as this is an essential and indispensable factor towards achieving stability," al-Khafaji said.
"We seek to build bridges of trust with civilians and ensure their right to privacy and secrecy is upheld when they provide us with information," he added.
Hotlines are vital to the strategic security plan that is in place to fight terrorism, said security expert Mohammed al-Rubaie.
"These hotlines continue to play a role in maintaining pressure on terrorists and aborting their plots and constant attempts to destabilise the [security] situation," he told Diyaruna.
Vital tool
"Many ISIS cells have been infiltrated and dismantled and secret hideouts have been discovered due to information provided by civilians and the immediate handling of this information by the authorities," he said.
What ISIS fears the most is a strong and co-operative relationship between civilians and the security agencies, said security analyst Fadel Abu Ragheef.
"Civilians played a key role in most of the painful strikes dealt to the group as the information they provided allowed our forces to reach the most fortified and secret terrorist targets," he said.
That information also has helped "beef up the security database with important information about remaining ISIS leaders and members and their locations and movements", he added.
Baghdad resident Firas Jabur, 36, said he "would not hesitate to use the hotlines" if he had any security information to share.
"We always hear about terrorist operations that were thwarted after the authorities responded to information from citizens," he told Diyaruna.
"This is great work and is conducive to having the kind of stability we experience today," he said.
Other security hotlines in Iraq include: the Ministry of Interior (130); the Iraqi Intelligence Agency (400); the General Directorate of Intelligence and Security (138) and the National Security Agency (131).