A ceasefire agreed between Turkey and Russia in the Idlib region that went into effect Friday (March 6th) has seen an uneasy calm descend on the region even as local activists report a number of violations of the truce.
Syrian regime forces and allied militias on Saturday shelled villages and towns in rural Idlib and attempted to advance in some areas, activist Haisam al-Idlibi told Diyaruna.
Artillery shelling was reported in the villages and towns of Kafr Oweid, Sufuhon, Kansafra and al-Fateera in southern rural Idlib, al-Idlibi said.
Regime shelling also was reported in the Jabal al-Zawiya area of Idlib, the western Idlib town of al-Ghassaniya, and in the town of Qastoun in western rural Hama province, he added.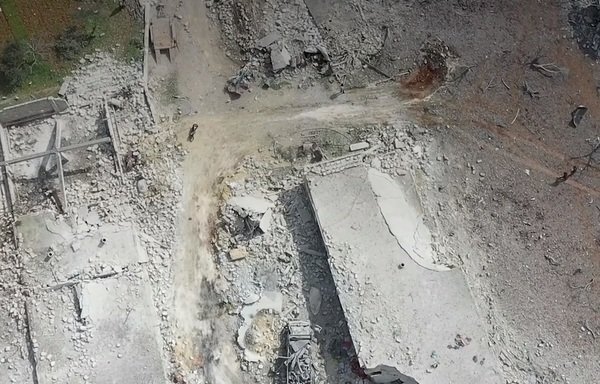 Clashes took place between the regime and its allies and opposition and extremist fighters around Kafr Nabl, when regime forces attempted to advance towards the southern farms but withdrew after suffering losses, he said.
Clashes also took place in Sahl al-Ghab, especially in the al-Masharee (projects) area in rural Hama, al-Idlibi said.
While there has been a pause in Russian and Syrian airstrikes, however, warplanes continue to fly above the region, he said.
The Syrian Observatory for Human Rights on Sunday reported seeing dozens of military vehicles crossing into Syria from Turkey via the Kafr Lusin border crossing, and observed a Turkish drone in the border area.
Turkish forces also set up a new military post in the village of Zardana in northern rural Idlib, the Observatory said.
A sense of unease prevails in the region, especially among civilians, he said, noting that many do not trust the ceasefire and continue to move towards the border areas amid fears of a return of the airstrikes and shelling.
Concerns about coronavirus
Meanwhile, aid agencies are moving to prevent a novel coronavirus outbreak in the Idlib region, where devastated health infrastructure and massive displacement make containment a nearly impossible task, AFP reported.
Syria has not yet confirmed any coronavirus cases, but its "fragile health systems may not have the capacity to detect and respond" to an epidemic, said World Health Organisation spokesman Hedinn Halldorsson.
The risk of an outbreak is especially high in the Idlib region, where close to one million people displaced since December by a Russian-backed regime offensive has seen already overcrowded settlements teeming with fresh arrivals.
Many are still sleeping rough in what has been bitter cold.
Medical facilities were targeted during the recent bombing, further reducing the capacity of a health system ravaged by nearly nine years of conflict.
Misty Buswell of the International Rescue Committee said the situation in Idlib was "especially ripe for a spread" of the virus.
"An outbreak would be devastating for thousands whose health status is already compromised due to lack of sufficient food, clean water and exposure to cold weather," she said.
Buswell said the IRC was focusing on preventing the illness arriving, but would work with "local health actors" to respond to any outbreak.