Iraq's Kataib Hizbullah, an Iran-affiliated militia, has made fresh accusations of treason, this time against the head of the Iraqi intelligence service, Mustafa al-Kazimi.
In a Monday (March 2nd) tweet, Kataib Hizbullah's head of security Abu Ali al-Askari accused al-Kazimi of "assisting in the killing of Islamic Revolutionary Guards Corps Quds Force (IRGC-QF) commander Qassem Soleimani, and the Popular Mobilisation Forces' deputy chief, Abu Mahdi al-Muhandis".
Two days later, the militia renewed its accusations after the Iraqi intelligence service issued a statement on Tuesday, calling al-Askari's statements "harmful and void", saying that they represent "an explicit threat to civil peace".
The accusations come amid political gridlock in Iraq after prime minister-designate Mohammed Allawi stepped down on Sunday, after he failed to form a government.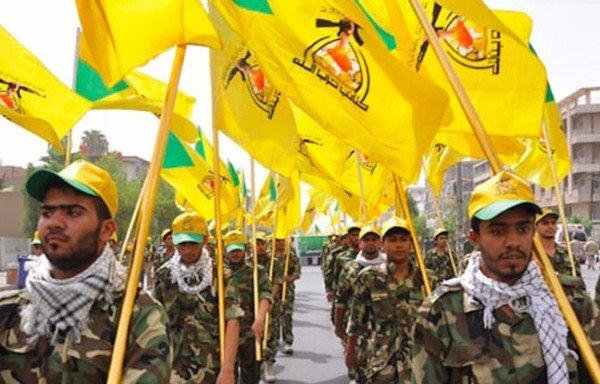 New names have been put forward to replace Allawi, including al-Kazimi.
Kataib Hizbullah's accusations of treason against al-Kazimi are "unfounded and irresponsible", said Ghazi Faisal Hussain, an advisor at the Iraqi Centre for Strategic Studies.
"The purpose of making such accusations in the media, out of any legal or constitutional context, is to stir up public opinion and attack the state's structure and official institutions," he told Diyaruna.
Political bullying, accusations and threats
These accusations reflect "an unprecedented pattern" that constitutes a "dangerous departure from public order that could herald unforeseeable, grim consequences for the country's security and sovereignty", he said.
This was not the first time Kataib Hizbullah accuses political and security leaders of treason.
In July 2019, a number of pro-Iran channels, including the Resistance Media Network and al-Itijah TV, Kataib Hizbullah's media outlet, engaged in a smear campaign against former Anbar Operations Commander Maj. Gen. Mahmoud al-Falahi, in which they accused him of treason.
Committees of inquiry were set up to investigate the allegations against al-Falahi, after which he was exonerated by the prime minister.
Kataib Hizbullah is not only making accusations, but also direct threats, Hussain said.
It had threatened parliament speaker Mohammed al-Halbousi and Iraqi MPs if they do not attend the voting session to remove US forces from the country or abstain from voting in favour of that decision, he said.
It even targeted President Barham Saleh, whom the militia threatened to "throw out of Baghdad" if he met his American counterpart, Donald Trump, on the sidelines of the World Economic Forum in Davos in January.
That threat sets a "dangerous precedent and is a clear transgression of the president's constitutional right to meet with his counterparts and hold official meetings to advance Iraq's foreign relations and partnerships with other countries," Hussain added.
"This behaviour shows that the militias loyal to Iran strive to consolidate their influence while weakening the state's institutions and offending its symbols in order to serve Iran's agenda and interests," he said.
"The Iranian regime continues to fuel violence, terrorism and chaos in Iraq and the region through its proxies, and it continues to signal that it does not wish to change its destabilising policies," he said.