The local government in Salaheddine has embarked on a plan to facilitate the return of families displaced by terrorism to their original places of residence.
The plan aims to remove all challenges and obstacles that hinder the return of displaced families to their homes, Salaheddine governor Ammar Jabr told Diyaruna Wednesday (March 4th).
The new plan comprises several measures, including ceasing to require that returnees fill up the security information form needed to cross checkpoints back to their areas of residence, he said.
"We have cancelled this form and now only ask returning citizens to show their unified ID card or official identification papers at security outlets, before we allow them to go through freely," Jabr said.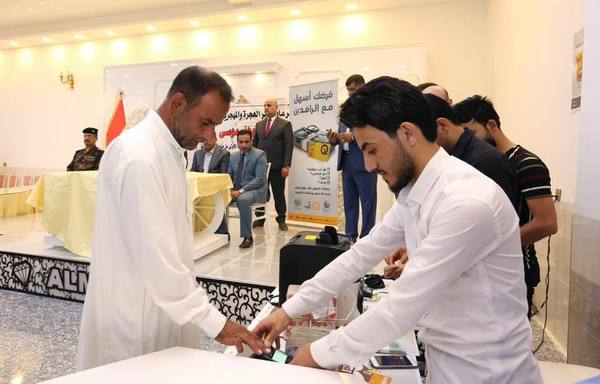 The province also is keeping up its efforts towards providing security in liberated areas to encourage more residents to end their displacement and resume their lives, he said.
"More than 4,000 dismissed policemen have been reinstated in order to consolidate stability and reassure the people wishing to return that the security situation in the province is stable," he said.
Stepping up security efforts
The local government is determined to enhance co-ordination with all security units to protect the cities and their outskirts, eliminate terrorist remnants in remote areas, and close the gaps they could infiltrate through, Jabr said.
"Terrorist activities have decreased significantly and there are only a few limited security breaches from time to time in the province," he said.
The government is working to develop and rehabilitate public services, and reconstruct homes that have been destroyed in operations against the "Islamic State of Iraq and Syria" (ISIS).
The plan includes reaching out to the central government to increase compensation to people who have been affected by terrorist activities, Jabr said.
It also includes reaching out to international organisations to focus their efforts on providing reconstruction assistance to the residents of Salaheddine, he added.
The reconstruction of citizens' properties "is not proceeding as quickly as required and we need exceptional support in order to overcome this challenge", he said.
Nearly 70% of displaced families have returned to their homes in Salaheddine, which has a population of 1.5 million, according to Jabr.