Fighting has flared across the southern province of Daraa between Syrian regime forces and youth who were previously members of armed opposition groups in the region, a local activist said Tuesday (March 3rd).
Regime forces stormed into the city of al-Sanamayn in the north of the province in pursuit of opposition fighters and carried out shelling with heavy artillery, local activist Jumaa al-Masalma told Diyaruna.
According to the Syrian Observatory for Human Rights, the latest round of violence is the largest military escalation in Daraa since regime forces recovered the province in July 2018.
Seven opposition fighters were killed in al-Sanamayn on Monday during the shelling and clashes with regime forces, the Observatory said.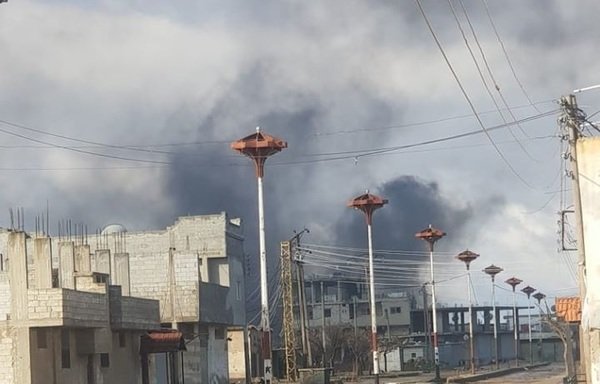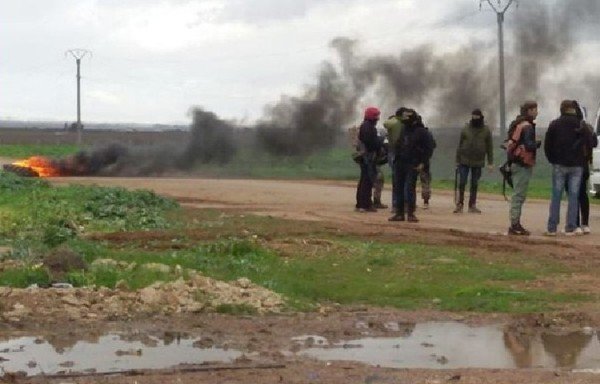 The regime also suffered casualties in the recent fighting in the province, with more than 20 killed in total on both sides, al-Masalma said.
He accused the regime of using excessive force during its assault on the city and of targeting residential areas with intensive shelling, noting that in addition to the casualties, a large number of civilians suffered injuries.
According to the Observatory, regime forces on Tuesday brokered a settlement agreement with former opposition fighters in al-Sanamayn, under Russia's supervision.
The 26 fighters who did not accept the terms of the settlement are being sent to north-western Syria, the Observatory said, while those who opted to remain will have a situation settlement.
Al-Sanamayn did not have an existing reconciliation agreement and situation settlement of fighters, it noted, because the regime forces were in control of the area before the beginning of the reconciliation deals.
Protests and assassinations
Over the past two weeks, there have been numerous assassinations targeting regime soldiers and members of its security branches in Daraa province, al-Masalma said.
Unidentified gunmen attacked a number of regime checkpoints, he said, and there have been protests over the regime's incursion in several parts of Daraa.
The latest violence comes amid a new wave of defections from the regime's army, he added, noting that flyers are being distributed in most cities and towns calling on regime soldiers and members of its security branches to defect.
This situation is not new, he said, but is rather a continuation of the heightened tension that has been gripping the region for months because of the security policy the regime has been pursuing.
This has seen arrest campaigns that have rounded up area youth, forcing them to report for their mandatory military duty and transporting them to fight in the north-western Idlib region, where the regime has incurred huge losses, he said.
Daraa towns that have slipped out of the regime's control include al-Sanamayn, Tafas, Abdin, al-Karak al-Sharqi Karak, Nafea and Saida al-Hanout, he added.