The Iraqi army has brought back 28 displaced families to their homes in the border district of al-Qaim, western Anbar province, after checking their security information, a local official told Diyaruna Friday (February 28th).
This is the latest group of internally displaced persons (IDPs) to return from displacement camps and shelter centres in Anbar province and other cities in the country, said Rafeh al-Karbouli, director of al-Karabila sub-district.
Since the beginning of 2019, the army has brought back at least 600 displaced families in several installments.
"Before they were allowed to return, those families were subjected to security checks to ensure that none of their members were on wanted lists for terrorist or criminal charges," al-Karbouli said.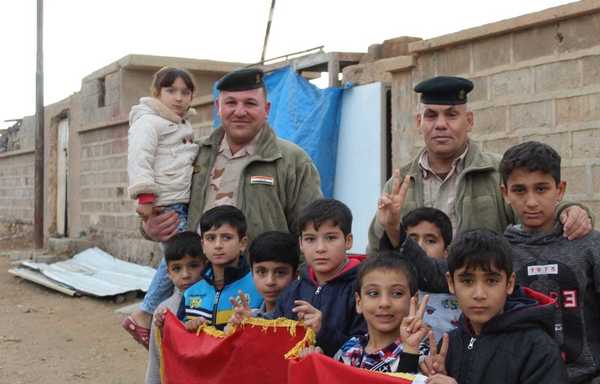 The security forces have strict measures in this regard due to the location of the district next to the border with Syria and the vast desert areas it encompasses, he noted.
"More than 80% of the district's population of 150,000 have returned to their areas," he said.
Conditions conducive to IDP return
The local administration encourages the return of all residents, he said, "but some citizens do not wish to return because they have found work or set up businesses in their place of displacement and do not want to risk their livelihood, especially since job opportunities in the district are still limited".
Other families do not wish to return because one of their sons was involved with the "Islamic State of Iraq and Syria" (ISIS) and they fear social rejection, he added.
The situation in al-Qaim is stable due to the security measures in place and the deployment of military units who are maintaining tight control over security, al-Karbouli said.
"No terrorist incidents have been recorded over the past five months," he said.
Water, electricity, municipality and health services are now available throughout the province and regular work schedule is maintained in state offices and schools, he said.
"The agricultural projects area in the south of al-Qaim is the only area in the district that is still not getting services and where farmer residents have not returned, as it is still a closed area of military operations," al-Karbouli said.