The leaders of Russia and Turkey held crisis talks on Friday (February 28th) to try to scale down tensions after 33 Turkish soldiers were killed in a regime airstrike in Syria.
The international community voiced fears of a rapidly-rising risk of escalation after the Thursday attack by Russian-backed Syrian regime forces in Idlib province, where the regime is pressing a deadly offensive.
The Syrian Observatory for Human Rights said the Turkish fatalities occurred during airstrikes in the area between al-Bara and Baluon, north of Kafr Nabl.
Some 32 Turkish soldiers also suffered injuries and were taken to Turkey for treatment, said Rahmi Dogan, governor of Turkish border province Hatay.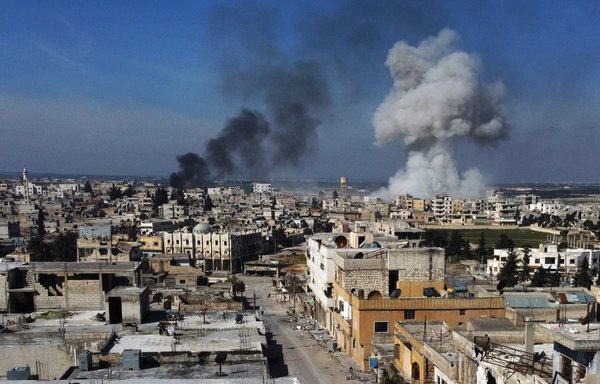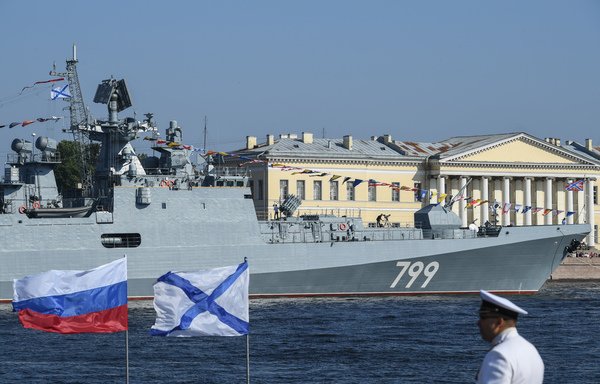 The incident added to weeks of mounting tensions between Turkey and Russia, and stoked international concerns about the plight of the Idlib population.
It was the highest single death toll since the Turkish army first intervened in Syria in 2016, and brought the total number of Turkish troops killed in Idlib this month to 53.
Turkey said it retaliated by hitting more than 200 regime targets in drone and artillery bombardments, reportedly killing 20 Syrian regime soldiers.
Hours after the strike, Turkey, which is already home to around 3.6 million Syrian refugees, warned it was opening the gates for refugees to flee to Europe.
Greece and its EU partners fear another influx of refugees from Syria after more than one million made their way there in 2015 before an EU-Turkey accord was reached on controlling the numbers.
Adding to the tensions, Moscow announced that two of its warships were transiting through the Bosphorus Strait in Istanbul in plain sight of the city.
But in a move to try to defuse the crisis, Russian President Vladimir Putin and his Turkish counterpart Recep Tayyip Erdogan spoke by phone on Friday.
Turkey also Friday called on the international community to establish a no-fly zone over Idlib.
Urgent talks on the crisis
At Turkey's request, NATO's ruling council held urgent talks on the crisis on Friday, and joined the UN and the US in calling for urgent de-escalation.
NATO Secretary General Jens Stoltenberg condemned the Syrian regime and Russia and urged them to end the violence in Idlib, saying allies had agreed to maintain measures already in place to bolster Turkey's air defences.
"NATO allies provide support for Turkey today," he said. "We augment their air defences, we have an AWACS plane helping to patrol the skies and we also have port visits and provide support in other ways."
"But allies are constantly looking into what more they can do to provide further support for Turkey," he added.
"We call on Russia and the [Syrian] regime to stop the attacks, to stop the indiscriminate air attacks and also to engage and support UN-led efforts to find a lasting, political, peaceful solution to the crisis in Syria," he said.
The UN on Thursday called for urgent action in north-west Syria, warning that "the risk of greater escalation grows by the hour."
"The Secretary-General reiterates his call for an immediate ceasefire and expresses particular concern about the risk to civilians from escalating military actions," spokesman Stephane Dujarric said in a statement.
UN Secretary-General Antonio Guterres was following the situation with "grave concern", Dujarric said, and "reiterates that there is no military solution to the Syrian conflict", calling for a UN-facilitated peace process.
On Friday, the UN Security Council will hold an emergency meeting at 4 p.m. to discuss the escalation of fighting in Syria.
The UN has repeatedly warned that the fighting in Idlib could potentially create the most serious humanitarian crisis since the start of the civil war in 2011.
But Russian vetoes, often backed by China, have crippled UN action in Syria.
The EU is worried that the situation in Syria could descend into all-out war, foreign policy chief Josep Borrell said in a Friday social media post.
"There is a risk of sliding into a major open international military confrontation. It is also causing unbearable humanitarian suffering and putting civilians in danger," he said.
The EU urged a rapid de-escalation and "will consider all necessary measures to protect its security interests", he said, adding that the bloc was in contact with "all relevant actors".
Russian warships transit Bosphorus
Two Russian warships armed with cruise missiles on Friday transited the Bosphorus Strait on their way to the Mediterranean, the Russian military said.
The two frigates -- the Admiral Makarov and the Admiral Grigorovich -- had earlier left the port of Sevastopol on the peninsula of Crimea, and were transiting the Bosphorus and then the Dardanelles straits.
A Russian military spokesman insisted the transit was a routine move, despite the timing and the fact the two heavily armed frigates passed simultaneously.
Fleet spokesman Alexei Rulev did not specify where the ships were eventually heading, but Russian naval ships that pass through the Bosphorus normally head into the Mediterranean to back Moscow's operations in Syria.
As a Black Sea littoral state, Russia is allowed to have its military ships pass through the Bosphorus under the 1936 Montreux Convention on the Straits.
Under its terms, Turkey can only block Russian naval shipping if war is declared or if it feels under an imminent threat of war.
US calls for an end to offensive
The US on Thursday demanded that the Syrian regime and Russia end their "despicable" operation in Idlib province, and vowed to support Turkey.
"We stand by our NATO ally Turkey and continue to call for an immediate end to this despicable offensive by the [Syrian] regime, Russia and Iranian-backed forces," a State Department spokesperson said.
"We are looking at options on how we can best support Turkey in this crisis."
The State Department said US officials were seeking information from their counterparts in Turkey.
Reacting earlier to preliminary reports of the deaths, Kay Bailey Hutchison, the US ambassador to NATO, said the incident amounted to a "huge change".
US relations with Turkey deteriorated sharply last year over Ankara's military intervention in Syria as well as its purchase of Russia's S-400 missile defence system in defiance of warnings from allies in NATO.
"I hope that President Erdogan will see that we are the ally of their past and their future and they need to drop the S-400," Hutchison said.
"They see what Russia is, they see what they are doing now, and if they are attacking Turkish troops, then that should outweigh everything else that is happening between Turkey and Russia," she said.