Students and teachers were among those killed Tuesday (February 25th) in Idlib city schools as Syrian regime forces pressed on with a deadly assault to retake the country's last opposition stronghold.
Turkish President Recep Tayyip Erdogan on Wednesday repeated his call for the Syrian regime to "stop its attacks as soon as possible" and pull back from Turkish army outposts by the end of February, AFP reported.
"We will not take a smallest step back in Idlib, we will certainly push the regime outside the borders we designated, and ensure the return of the people to their homes," Erdogan told his ruling party's lawmakers in parliament in Ankara.
"Syrian regime forces hit two schools, a kindergarten, and some residential neighbourhoods in the city of Idlib during their Tuesday onslaught," Idlib activist Haisam al-Idlibi told Diyaruna.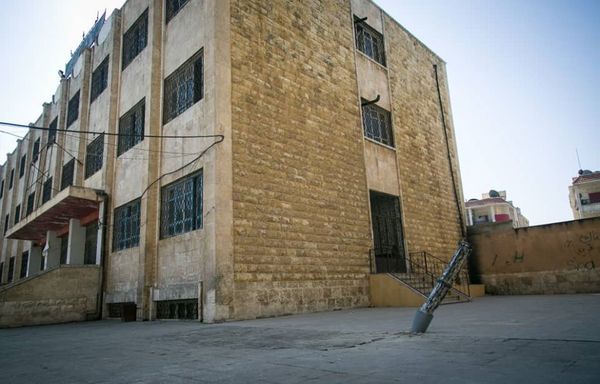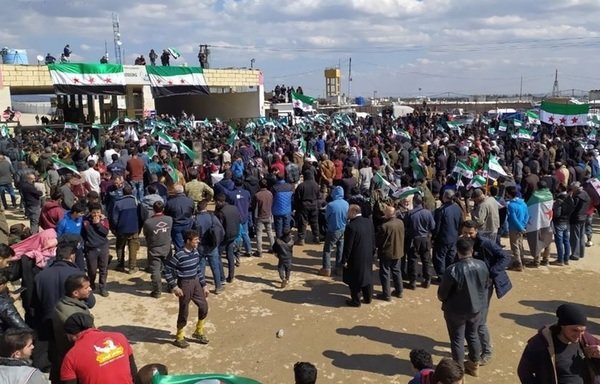 At least 20 civilians were killed in Idlib province in the Tuesday violence alone, the Syrian Observatory for Human Rights said.
Teachers, students killed
Two female teachers, one male teacher and one female student were killed at al-Baraem school in Idlib city during the bombardment, al-Idlibi told Diyaruna.
Syria's Civil Defence (White Helmets) meanwhile reported that eight schools and kindergartens in Idlib province had been targeted Tuesday by regime warplanes and rockets loaded with cluster bombs.
Residential districts in Idlib city also came under assault from Syrian regime and Russian warplanes, which dropped cluster bombs on the city, al-Idlibi said.
An international treaty (The Convention on Cluster Munitions) in force since August 2010 prohibits the use, transfer and stockpiling of cluster bombs.
Their use is punishable under international laws, al-Idlibi said.
Save the Children on Tuesday called for schools to be spared.
"Schools must be safe havens for children, even in a conflict zone," said the charity's Syria response director, Sonia Khush.
"Today's attacks are another sign that fighting in north-west Syria has reached catastrophic levels of violence against children and civilians," she said. "Nowhere is safe, not even school."
Regime retakes Kafr Nabl
Syrian regime forces on Tuesday reclaimed the opposition stronghold of Kafr Nabl -- a symbolic victory -- along with 18 nearby towns and villages, the Observatory said.
Advancing Syrian regime and allied forces, backed by Russian airstrikes, also were able to capture the towns of Maarat Hurma and Maarat al-Sin, south of Idlib city, al-Idlibi said.
The fighting was on Wednesday continuing in southern and eastern rural Idlib, he said, as Syrian and Russian airstrikes continued and some Turkish positions came under regime artillery shelling.
There were reports of casualties among the Turkish troops positioned at the Taftanaz military airport north of Idlib, he said.
He noted that the town of al-Nairab is now under the full control of opposition groups and Turkish forces, which also recaptured Maarat Alia, to the south.
Al-Idlibi told Diyaruna that civilians are continuing to move out of the vicinity of Idlib city, heading for the relative safety of the Turkish-Syrian border area.
Civilians forced to flee their homes amid recent violence have staged massive demonstrations to denounce the destruction and killing that is taking place at the hands of the Syrian regime and affiliated militias, he said.