Russian Foreign Minister Sergei Lavrov on Tuesday (February 25th) rejected calls for a halt to a Russia-backed Syrian regime offensive in north-west Syria.
Turkish President Recep Tayyip Erdogan has said he is planning to hold a summit on March 5th with the leaders of Russia, France and Germany over the escalating conflict, AFP reported.
But on Tuesday he said he might instead hold face-to-face talks with Russian President Vladimir Putin on that date, either in Istanbul or in Ankara.
The International Committee of the Red Cross (ICRC) on Tuesday said it was "deeply alarmed" by the situation for civilians fleeing the fighting.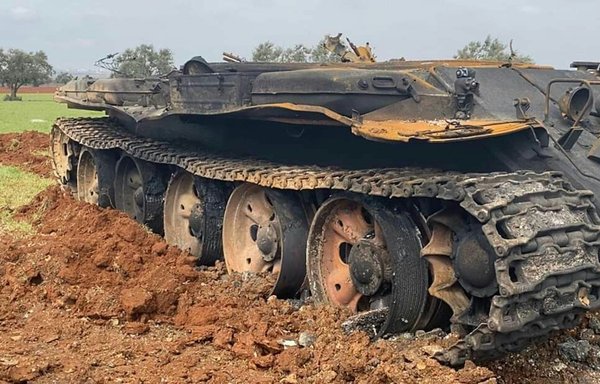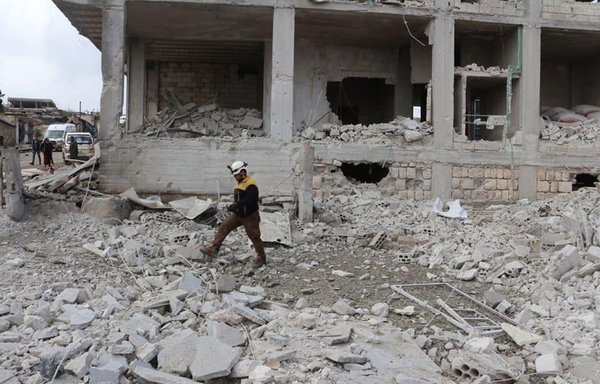 "This is the worst wave of displacement we have seen during the Syrian conflict," said Fabrizio Carboni, the ICRC's director for the Near and Middle East.
"Amid the harsh winter conditions in Idlib, we see people trapped, isolated and running out of ways to cope. It is completely unacceptable," he said, calling for all sides to "immediately" allow civilians to flee to a safe area.
Fighting continued to rage in the Idlib region on Tuesday, however, despite a Monday warning from the UN of a likely "bloodbath" if it continued.
Heavy death toll
Syrian regime airstrikes and artillery fire killed 19 civilians in the Idlib region on Tuesday, the Syrian Observatory for Human Rights said.
Eight children were among those killed in the raids on Idlib city and the towns of Binnish and Maarat Misrin, it said.
Almost 100 combatants from all sides were killed on Monday, the Observatory said, including nine regime fighters killed in Turkish shelling.
Syrian regime and Russian forces, along with allied militias, have been engaged in sporadic fighting with both Tahrir al-Sham and armed opposition groups backed by Turkish forces, activist Musab Assaf told Diyaruna.
Several parts of rural Idlib have been pounded by airstrikes and shelling, leading to heavy civilian casualties, he said.
Turkish forces and allied Syrian militias "have launched a fierce attack aimed at retaking the strategic town of al-Nairab, which regime forces seized a few days ago", Assaf said.
The town has changed hands several time in recent days.
"The attacking forces were able to advance deep inside the town while the regime forces withdrew to its outskirts," he said.
There were reports on Monday that a convoy of Turkish military vehicles had been hit by an airstrike that caused several injuries.
Steady regime advance
"Regime forces were able to advance in southern rural Idlib, seizing the towns of Sheikh Dames, Rakaya, Hantoteen, Kafr Sijneh, Tal al-Nar, al-Naqir and Sheikh Mustafa," Assaf said.
Violent clashes are still under way in Maarat Hurma, he reported.
"Many areas were targeted by Russian warplanes, especially Kafr Aweed, Kafr Nabl, Sufuhon and Kansafra," Assaf said.
"The airstrikes also targeted several military checkpoints and positions of the Turkish army which had been deployed to the area, setting fire to military vehicles and killing and wounding a number of soldiers," he said.
These were centred on al-Bara and Kansafra in Jabal al-Zawiya in southern Idilb province, he said.