Iraqi forces, supported by tribal fighters, launched a new security operation Monday (February 17th) to clear desert areas in Anbar province of "Islamic State of Iraq and Syria" (ISIS) remnants.
"Forces from the al-Jazeera Operations Command and the army's 7th Division launched jointly with tribal fighters an operation to clear the desert of Anbar," Anbar tribal commander Sheikh Qatari Samarmad al-Obeidi told Diyaruna.
The cordon and search operation will cover the outskirts of al-Baghdadi and Haditha towards Lake al-Tharthar, north of the Euphrates river, he said.
The operation is aimed at "detecting and destroying ISIS bases and clamping down on their presence in the desert", he added.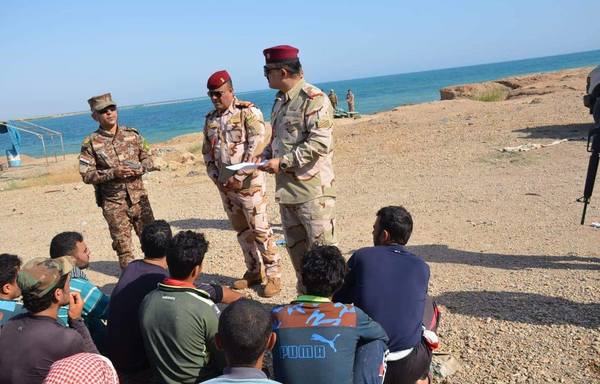 So far, three ISIS rest-houses were discovered and destroyed near the village of Umm Jamal, according to al-Obeidi.
Military aircraft carried out three landings in separate remote areas in order to conduct searches there, he added.
Military units also "checked the identities of all shepherds, fishermen and desert dwellers to make sure there were no terrorists hiding among them", he said.
Crucial intelligence from residents
"Residents have been very co-operative with security forces and providing them full support to help them succeed in their mission," al-Obeidi said.
This operation is "one of a series of military operations, all conducted based on information received from shepherds and bedouins by the intelligence and security services," al-Obeidi noted.
This information has led in recent months to "the killing of three ISIS leaders who were trying to escape on motorbikes in the desert west of al-Tharthar", he said.
"It also has resulted in the killing of the wali of ISIS in Salaheddine province while he was in al-Matjaat area, north of the town of Rawa," he added.
"More than seven successful operations have been carried out against ISIS in the wadis [valleys] of Houran, Samil, al-Qathf and al-Dabaa, which were supported by intelligence from the local population," he said.
"The desert area north of the Euphrates has been witnessing continuous campaigns to track down ISIS remnants," al-Obeidi said, adding that military efforts there "do not give the terrorists the opportunity to stabilise and regroup".