Women of the "Islamic State of Iraq and Syria" (ISIS) who are being held in the Kurdish-run al-Hol camp in Syria's al-Hasakeh province have been inciting children in the camp to attack humanitarian workers, a local activist said.
The ISIS women have been caught instructing children to cause disturbances and execute other orders, also assigning them surveillance and courier tasks, social activist Ammar Saleh told Diyaruna.
After the Kurdish internal security forces (Asayesh) imposed a security cordon around troublemakers who had committed acts of violence inside the camp, the women began ordering children to make trouble on their behalf, he said.
They incited children to throw stones at the cars of humanitarian workers who visit the camp to provide medical and other services to the camp's residents, and at the humanitarian workers themselves, he said.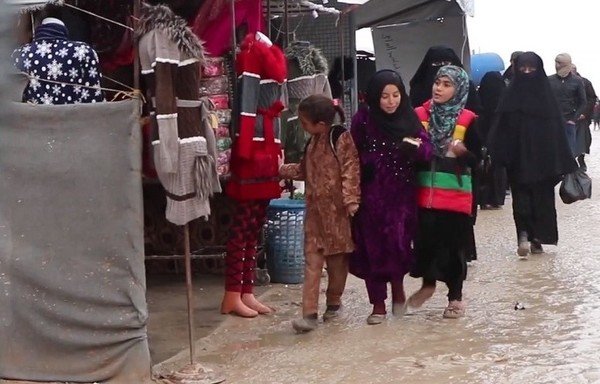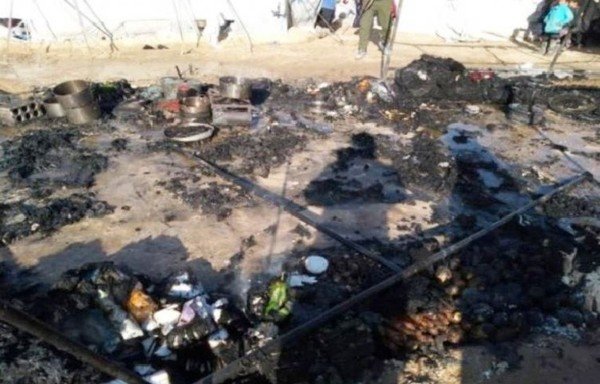 The Asayesh had been closely monitoring the ISIS women suspected of committing acts of violence inside the overcrowded desert camp, and confirmed they had been trying to exploit children in the camp, Saleh said.
"These women had been investigated in connection with perpetuating the ideology of ISIS and their involvement in beatings, killings and tent burnings, after they had formed a hesba ("religious police") unit inside the camp," he said.
In addition to attempting to incite children, he said, the women also ask them to courier messages between them to avoid detection, and assign them tasks such as surveillance and spreading news about camp activities.
Separating, repatriating children
Earlier this month, the camp's autonomous administration handed over 35 Russian orphans linked to ISIS to a delegation in Qamishli for repatriation, AFP reported.
And in late January, Kurdish authorities said they had transferred 21 orphans from al-Hol to the Kurdish-run settlement of Roj, also in north-east Syria, including two French children who were set to be repatriated.
The children, including some from France, Egypt and Dagestan, were only a fraction of the 224 orphans living in al-Hol camp.
Jaber Mustafa, an official at al-Hol, did not say why only 21 orphans were being transferred, but argued that Roj is better equipped to host orphans.
"The child care centres in al-Hol lack many basic services," including trained specialists and educators, he said.
UN investigators in January called for at least the children to be repatriated, as their lack of papers put them in a "particularly precarious" situation.
The same month, Kurdish Red Crescent spokesman Dalal Ismail told AFP that 371 children were among the 517 people who died in al-Hol in 2019.
Malnutrition, poor healthcare for newborns and hypothermia were among the main causes of death among children, he said.
Saleh told Diyaruna the autonomous administration is continuing to work to send other orphans back to their home countries.
Work also is under way to separate other groups of children from hardline camp residents in order to protect them from the extremist ideology that some women continue to try to instill in their minds, he said.
He pointed out that the children who attacked the humanitarian workers in the camp did so "after they were made to believe that they were infidels and apostates and must be fought".
"In reality, of course, these aid workers are trying to provide a helping hand to the camp's residents amid an acute shortfall in aid," he said.