Strapped for cash, booted from the territory it once controlled and with its leaders dead and its fighters in hiding, the "Islamic State of Iraq and Syria" (ISIS) is in a tailspin from which it may never recover, security experts said.
As the group's remnants struggle against this volley of setbacks, however, some have engaged in small-scale, sporadic and lone wolf attacks.
These types of attacks make it clear that the group does not have the resources to conduct wider-scale assaults or offensives, the experts noted, and are a sign that it is short of money and finding it hard to mobilise en masse.
The change in the nature and level of ISIS's activities has become evident since its defeat in Iraq at the end of December 2017.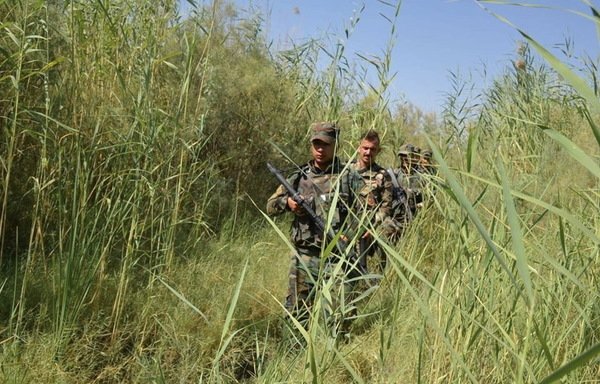 "The battle to reclaim territory from ISIS and the subsequent search operations for the group's remnants led to the decimation of its capabilities," Joint Operations Command spokesman Maj. Gen. Tahseen al-Khafaji told Diyaruna.
"The group suffered significant losses in members and logistical support, in addition to the targeting of its sleeper cells and elements, which is what our troops are doing to prevent ISIS from regrouping," he said.
ISIS 'back to square one'
ISIS remnants have been forced to change tack, and are now focusing on low-cost attacks, al-Khafaji said, as "their cash reserves have run out".
But even though the group has been dealt a severe blow, he noted, it can still cause harm to civilians, and "the security forces are responsible for preventing all terrorist activities regardless of how low impact they are".
"The remaining ISIS elements are now exposed and will not be able to escape our forces," he said. "We have all the combat and intelligence capabilities we need to hunt them down and kill them."
In recent months, he added, the group has detonated improvised explosive devices (IEDs), set up ambushes and attacked security checkpoints in remote areas in northern and central Iraq.
ISIS remnants have been focusing on guerrilla operations like these, military expert Jaleel Khalaf Shwayel told Diyaruna.
"The defeat of the terrorists and destruction of their so-called caliphate has brought them back to square one," he said.
"Their numbers are low and their capabilities are weak," he added. "Their movements are limited and can be described as 'frightened'."
But the group's resort to guerrilla tactics "does not mean it has scaled back its ambitions", Shwayel cautioned, noting that these are emergency measures.
"For this reason, we cannot yet say that everything is over," he said. "We should still consider the battle with ISIS raging on, so we have to continue applying pressure."
Need for continued vigilance
According to security analyst Safa al-Asam, ISIS is "unlikely to escalate its activities again".
Ongoing efforts to corral the group's fighters and wear them down are "sufficient to strip them of their resources and expedite their demise", he told Diyaruna.
Small-scale attacks indicate "ISIS lacks the might that, it claimed, made it invincible", he added, noting that it is extremely unlikely that the group will be able to recover and rebuild itself.
"ISIS has been stripped of almost everything, including its most senior leaders who set plans and devise operations, its trained fighters and suicide attackers, weapons, funding networks and support," he said.
In a February 4th report, an independent US government watchdog cautioned that ISIS has maintained its capabilities in Syria, despite the death of its leader, Abu Bakr al-Baghdadi, AFP reported.
After ISIS's full territorial defeat last March, the group went underground and reverted to well-honed guerrilla tactics that continued to do damage.
Citing information from US Central Command (CENTCOM), the inspector general said ISIS "remained cohesive, with an intact command and control structure, urban clandestine networks, and an insurgent presence in much of rural Syria".