Syrian regime forces on Tuesday (February 11th) took full control of a key highway that links the country's four largest cities.
The M5 highway which links Damascus to Aleppo through the cities of Homs and Hama has been a key regime target for years.
The Syrian regime and its allies on Tuesday retook the Rashideen al-Rabea area near Aleppo, the Syrian Observatory for Human Rights said.
"That means they control the entire M5 for the first time since 2012," Observatory head Rami Abdel Rahman told AFP.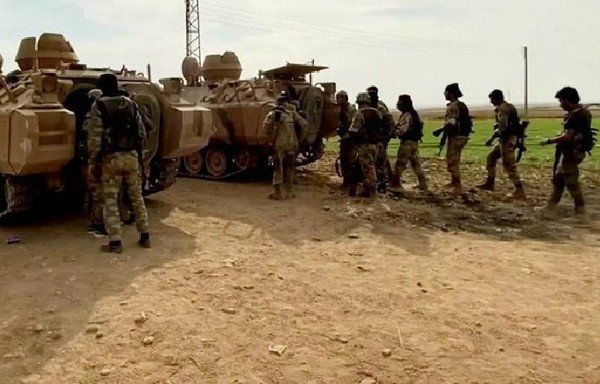 The regime's advance also helps secure Aleppo, the country's former industrial hub, which still comes under sporadic rocket fire from holdout opposition groups.
The recapture of the strategic highway comes as the regime and its allies press an offensive in the Idlib and Aleppo region, despite repeated Turkish warnings.
Syrian and Russian airstrikes targeting parts of rural Idlib and Aleppo have killed at least 30 civilians and wounded many others, some of whom are in critical condition, Idlib activist Haisam al-Idlibi told Diyaruna.
The hardest-hit areas include Abin Semaan in western Aleppo, where six children were among the dead; the villages and towns of al-Sheikh Ali, Kafr Nouran, Urum al-Sughra; and the cities of al-Atareb, Idlib and Jisr al-Shughour.
Rescue teams are carrying out their duties in extremely difficult conditions, al-Idlibi said, due to the intensity of the airstrikes, which also have targeted rescuers and their vehicles.
Regime advance continues
Fierce fighting was on Tuesday continuing in rural Idlib and Aleppo amid heavy airstrikes and shelling, al-Idlibi said, adding that regime forces were able to advance towards some Aleppo towns, including Khirbet Jazraya and Jadraya.
They have reached the outskirts of Kafr Halab, al-Qanater and al-Foj, he added.
Opposition factions led by the Turkish-backed Syrian National Army targeted regime forces and allied militias in eastern rural Idlib, particularly on the Saraqeb axis, al-Nayrab axis, and on the southern and eastern edges of Sarmin.
Opposition factions have rallied amid the regime onslaught, he said, and there are reports that they are preparing to stage a counter-attack to retake the city of Saraqeb and its environs, which fell to the regime a few days ago.
The Syrian National Army has begun preparations for this operation, he said, noting that the Turkish army is paving the way with preliminary shelling.
More than 500 Turkish military vehicles and hundreds of soldiers have meanwhile arrived in Aleppo province to re-enforce the Turkish military presence there and establish new positions, al-Idlibi said.
Turkish forces on Tuesday targeted Syrian regime positions with intensive shelling after five Turkish soldiers were killed when their military convoy came under fire in rural Idlib, he said.
Turkish President Recep Tayyip Erdogan on Tuesday vowed that the Syrian regime would pay a "heavy price" for any attack on Turkish troops.