Thousands of Iraqi protestors grappled with security forces in a bid to shut streets across the country on Tuesday (January 21st), a day after a deadline they had given authorities to implement long-awaited reforms expired.
Rallies have rocked Iraq since October but, fearing they would lose momentum amid spiralling regional tensions, protestors last Monday told the government it had one week to meet their demands or they would escalate.
They have called for early elections under a new voting law, an independent prime minister and for all corrupt officials to be held accountable.
While the protestors initially railed against the economy, they quickly escalated to demand a total overhaul of government.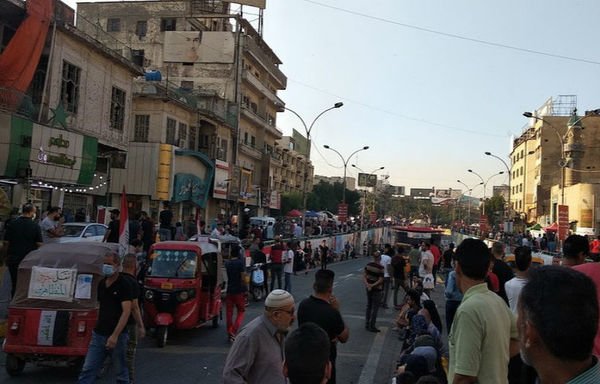 Many have accused Iran of hindering Iraq politically and economically, saying Iran's overreach has contributed to rampant corruption and poor services.
On Monday, the top UN official in Iraq, Jeanine Hennis-Plasschaert, said ignoring the demands of protestors would only fuel "anger and distrust".
"Any steps taken so far to address the people's concerns will remain hollow, if they are not completed," she said in a statement.
"Domestic unity, cohesion and determination are urgently necessary to build resilience against narrow partisan interests, foreign interference and/or criminal elements which actively seek to hinder Iraq's stability," she added.
'Third party' involvement
Since October, around 460 people have lost their lives to protest-related violence and another 25,000 have been wounded, according to an AFP count.
Authorities do not provide updated casualty figures.
Through the protests, the Iraqi people "have sent a message to the world saying they reject Iran's meddling in the affairs of their country", political researcher and analyst Abdul Qadir al-Nayel told Diyaruna.
He accused Iran and its proxies of seeking to "systematically target" protestors and suppress the demonstrations in Iraq.
In mid-November, Iraqi Minister of Defence Najah al-Shimmari accused a "third party" of killing protestors.
Al-Nayel told Diyaruna this was a veiled reference to Iran-backed Iraqi militias, specifically Kataib Hizbullah, Asaib Ahl al-Haq, the Badr organisation, Harakat al-Nujaba and Saraya al-Khurasani.
He accused these militias of being behind the killing of "dozens of protestors in al-Sinek area in Baghdad at the start of December", and said they are responsible for similar crimes in al-Nasiriyah, Karbala and Najaf provinces.
These include "assassinations and kidnappings of activists", he said.
Thaer al-Bayati, secretary general of the Council of Arab Tribes in Salaheddine province, also accused Iran-backed factions of being behind the killing of demonstrators and activists.
According to sources from the Iraqi High Commission for Human Rights, he said, unknown gunmen have carried out 33 assassination attempts over the last three months, during which 14 Iraqi activists who opposed Iran were killed.
The fate of 56 kidnapped activists is still unknown.
Resentment of Iran
Iranian military leaders "have contributed towards taking Iraq backwards and harming its economy and public services, as a result of the corruption of [Iran-backed] militias and their plundering of the nation's resources", al-Bayati said.
"Through the demonstrations, the Iraqi street has clearly expressed its resentment of the influence of [Iranian] leaders on the unity and independence of their country," he added.
The Iranian regime has used its militias to establish its hegemony over Iraq, al-Bayati said.
The end of this hegemony would not bode well for the Iranian regime, he said, especially since it is facing internal pressure from the Iranian people.
Despite its leaders' claims to the contrary, Iran's influence in the region is starting to crumble, he said.