A feeling of malaise has been spreading among residents of rural Deir Ezzor in areas west of the Euphrates River following a recent spate of kidnappings and killings and a growing climate of lawlessness.
The largely agricultural area, controlled by the Syrian regime and its allies, is dominated by militias aligned with Iran's Islamic Revolutionary Guard Corps (IRGC), Deir Ezzor activist Jamil al-Abed told Diyaruna.
Recent violence and instability in the area has adversely affected the livelihood of crop farmers and those who work with livestock, including cattle herders and shepherds, he said.
Farmers in areas controlled by the IRGC-aligned Fatemiyoun and Harakat al-Nujaba militias have refrained from planting winter crops, he said.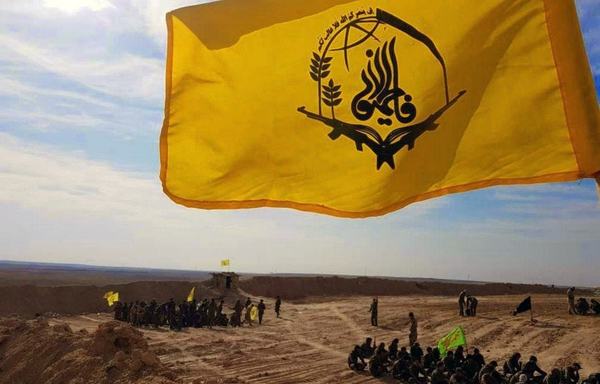 Likewise, those who manage livestock have stayed away from traditional grazing areas out of fear of being kidnapped or killed, al-Abed said.
Tension prevails in the areas controlled by IRGC-affiliated militias over the rampant state of lawlessness that has led to the recent kidnapping and killing of a large number of civilians, he said.
Civilians executed in rural areas
The Syrian Observatory for Human Rights on Tuesday (January 14th) reported that seven civilians had been executed while grazing cattle in the desert near Ayyash, to the west of Deir Ezzor city.
While the perpetrators' identity is not yet known, local residents blame the militias, al-Abed said, since they control the area and move about in it freely.
This would seem to indicate militiamen "had either carried out the executions or enabled them to happen", he said.
Last week, 21 shepherds were shackled and shot dead near the al-Raqa province town of Maadan, which borders Deir Ezzor province.
It is not yet clear whether militiamen or "Islamic State of Iraq and Syria" (ISIS) elements were responsible for that crime, the Observatory said.
Three other shepherds are still missing, and their fate is not known.
Since the killing of IRGC Quds Force commander Qassem Soleimani, Iran-aligned militias in the area have become more belligerent toward civilians, al-Abed said.
There has been unrest in the ranks of these militias, he said, with reports emerging that local residents who had been recruited into the militias were refusing to relocate to military posts in the desert.
Some of the dissenters have been arrested for refusing to obey orders, he said.