An Iraqi military expert warned of the possibility of extremists regrouping and gaining strength in the country if the government was to decide on expelling foreign forces from Iraq.
Iraq's parliament on Sunday (January 5th) voted to commit the government to cancel its request for assistance from the international coalition fighting the "Islamic State of Iraq and Syria" (ISIS).
It also called for an end to the presence of any foreign forces in the country and to prevent them from making use of Iraqi territory, water and airspace.
"We are faced with an ill-considered, hasty and emotional decision, with no rational thinking behind it," retired Iraqi army Maj. Gen. Jaleel Khalaf Shuweil told Diyaruna.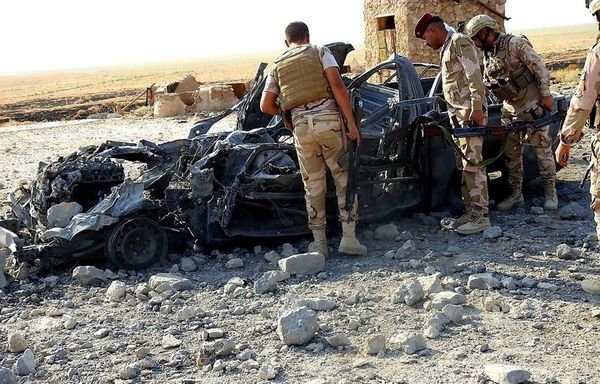 "The decision was taken by external orders and did not take into account national interest and the current situation in the country," he added. "The battle with terrorism has not ended yet, and there are still ISIS elements remaining in secret hideouts."
"We still have an urgent need for support and training from the coalition and the US forces," he said. "We should appreciate their contributions and the great support they have provided us in the past few years, and not dispense of them and ask them to leave."
Joint anti-ISIS operations
Coalition aircrafts have been accompanying Iraqi forces at every step and attacking the terrorists' strongholds, weapons caches and supply lines deep in the desert, mountains and valleys.
This intervention by coalition aircraft has helped "enable our forces to keep all cities safe and stable, without any breaches by terrorist remnants, who are no longer able to move freely or restore their combat and logistical capabilities".
The coalition has played a vital role in defeating terrorism through "the great services that it has provided in terms of monitoring, surveillance, aerial reconnaissance, and the sharing of intelligence and satellite photos", Shuweil said.
That is in addition to the military equipment provided to Iraq that includes vehicles, armoured vehicles and advanced technical equipment used for border protection, the handling of hostile targets and mine defusing.
The international coalition's expertise Iraq is standing to lose is "invaluable", Shuweil said.
Iraqi forces have been receiving quality training at the hands of specialised advisors and experts who have always helped raise their readiness through military development programmes and joint exercises.
"After the parliament's recent decision, which most Iraqis feel angry about, I am concerned that terrorists will seek to use the coalition forces' withdrawal to develop their terrorist activities, strengthen their ranks and resume their attacks on civilians and military targets," he said.
"We have made tremendous efforts and grave sacrifices with our partners until we achieved victory over terrorism, and we should not go back now and allow extremist groups to utilise mistakes and tensions for their own good," he said.