Tahrir al-Sham has warned internally displaced persons (IDPs) in Syria's Idlib province that they must vacate the mosques where they have been sheltering from Syrian regime and Russian airstrikes and shelling, a local activist said.
A Tahrir al-Sham-affiliated cleric informed IDPs sheltering in the Shuaib and Saad mosques in Idlib city that they must vacate them, Idlib activist Musab Assaf told Diyaruna.
"The reason given was because the presence of IDPs disrupted the sharia classes normally held in these mosques for Tahrir al-Sham elements," Assaf said.
The move sparked a wave of anger in the Idlib region, he said, noting that Saad mosque shelters about 200 civilians, including women and children, and the Shuaib mosque shelters about 100 people.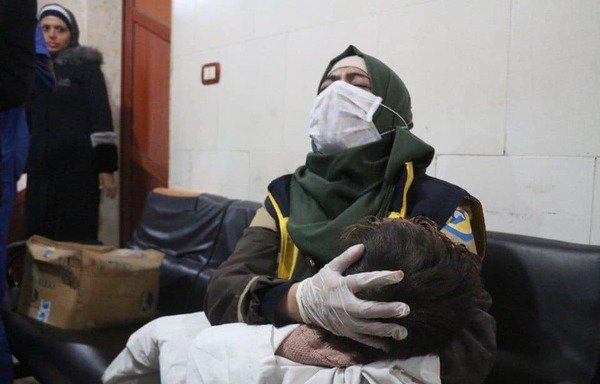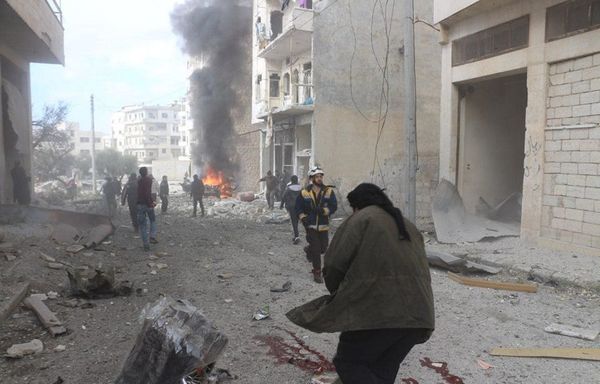 Most of those sheltering in the mosques had fled the Idlib province city of Maaret al-Numan and other towns in eastern rural Idlib, Assaf said.
The people in charge of the mosques also prohibited the IDPs from using the toilets or water faucets, which left them in a deplorable situation, he said.
Seeking shelter from airstrikes
In addition to denying them shelter at the mosques, Assaf said, Tahrir al-Sham did not provide the displaced population with alternative shelters.
Neither did it offer to transport them to the displacement camps on the edges of Idlib province near the Turkish border, which are considered safe, he said.
These camps currently host tens of thousands of civilians who were displaced in recent weeks as a result of heavy Syrian and Russian airstrikes, Assaf said.
The airstrikes have hit a number of civilian facilities, including hospitals and schools, as well as private homes, and have killed and wounded a large number of civilians including many children, he added.
Syrian regime airstrikes on the Idlib town of Ariha on Sunday (January 5th) killed nine civilians and wounded more than 19 people, the Syrian Observatory for Human Rights said.
On January 1st, missiles fired by regime forces killed nine civilians, including five children, in a school turned shelter in the town of Sarmin.