Surface-to-surface missiles fired by Syrian regime forces killed nine civilians, including five children, in an Idlib province school on Wednesday (January 1st), the Syrian Observatory for Human Rights said.
Part of the school building in the eastern Idlib town of Sarmin had been turned into a shelter for the displaced, according to the Observatory.
Fifteen people were wounded, Observatory head Rami Abdel Rahman said.
Idlib activist Haisam al-Idlibi told Diyaruna the toll from the strikes on Martyr Abdo Salama School was likely to rise, as some of the wounded are in critical condition.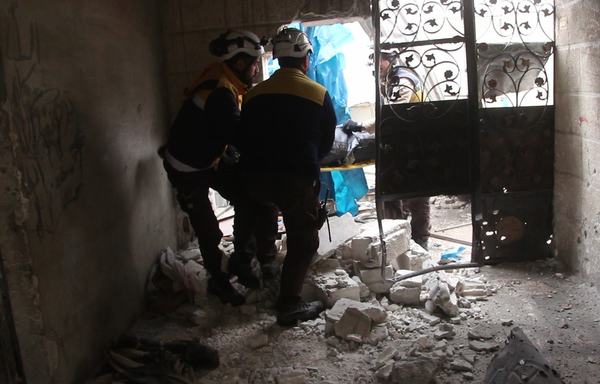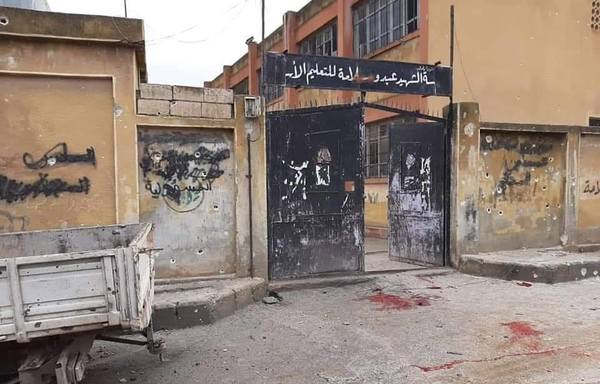 The toll had already risen since the Syrian Civil Defence (White Helmets) issued preliminary figures in the immediate aftermath of the incident.
Among those killed are a teacher and students, al-Idlibi said, in addition to a number of displaced persons.
Meanwhile, military operations continue in various areas of rural Idlib, he said.
Fierce fighting continues
Al-Idlibi accused the Syrian regime of using internationally banned cluster munitions, to which he attributed the high number of dead and wounded.
The remains of a missile several metres long could be seen in a nearby olive grove.
Meanwhile, fierce fighting continues between Syrian regime forces and Tahrir al-Sham and its allies on various axes in Idlib province and on the edges of Hama province, al-Idlibi said.
The warring sides have been battling back-and-forth, he said, with many positions exchanging hands and the regime and its allies reportedly suffering heavy casualties, including a number of senior officers.
The southern Idlib city of Maaret al-Numan and its hinterland is still being pummeled by airstrikes, he said, while residents continue to leave the city.
"Maaret al-Numan has become a virtual ghost town, as most local residents have fled," al-Idlibi said.