Iraqi forces continue to maintain pressure on remaining "Islamic State of Iraq and Syria" (ISIS) elements in the desert of Hatra in south-western Ninawa province.
The ISIS remnants "do not pose any danger", and news of them attempting to use the desert for regrouping is "inaccurate", the Hatra district administration said.
"Security forces sweep the desert frequently and conduct extensive searches for terrorist hideouts," Basman al-Ahmadi, Hatra district governor told Diyaruna on Thursday (December 26th).
The most recent operation took place on December 23rd, he said.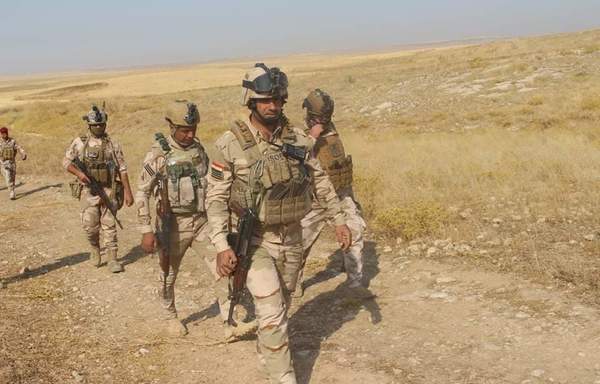 Units from the Iraqi army's 20th Division in the Ninawa Operations Command and the Popular Mobilisation Forces' 44th Brigade combed the desert with support from the Iraqi air force.
The operation covered desert areas along the administrative borders with Anbar province, north of Wadi al-Tharthar, and led to the discovery and destruction of five ISIS tunnels.
"The terrorists hiding in the desert are just a few remnants who do not pose any major danger to the district," al-Ahmadi said, noting that the ongoing security operations "do not allow them to remain there in safety and talk about them trying to re-organise and regroup is inaccurate".
ISIS remnants are 'powerless'
Newspaper reports recently warned of an increase in ISIS elements' attacks in Hatra, claiming that they are seeking to "bolster their presence" in the district's desert, which stretches to the Iraqi-Syrian border.
"The remaining terrorist elements in the desert are powerless and their attacks are ineffective and always end in failure," al-Ahmadi said.
"A few days ago, they tried to attack our units that secure the outskirts of the city of Hatra, but our troops monitored them through thermal cameras and thwarted their attempt," he added.
Security forces are "vigilant and carrying out their duties successfully", he noted, stressing that "the remote villages in the district are secure and there is no terrorist activity there".
"There are enough policemen responsible for maintaining security in the city, and 200 members recently joined the Hatra [police directorate], bringing the total number to more than 360," al-Ahmadi said.
The city "is on its way to turn the page on the displacement issue", he added, as about 800 families out of 1200 have returned to date, and new groups of residents continue to return.
Al-Ahmadi welcomed the increasing pressure on ISIS remnants in the area "as any security operation is a gain for the district and for Iraq as a whole".