Kurdish forces charged with maintaining security in al-Hol camp in Syria's al-Hasakeh province have launched a new security campaign to curb the violent and abusive behaviour of "Islamic State of Iraq and Syria" (ISIS) women.
A group of hardline ISIS women inside the displacement camp in southern rural al-Hasakeh still abide by the group's harsh rules, which include a rigidly enforced dress code and the meting out of punishment to any who try to defect.
These women have been trying to impose the group's teachings by force and have formed al-hesba teams ("religious police") to punish perceived transgressions by other women.
There has been heightened tension inside the overcrowded camp in recent weeks, following an increase in incidents of assault carried out by these hardliners and the murder of a woman who did not comply with the dress code.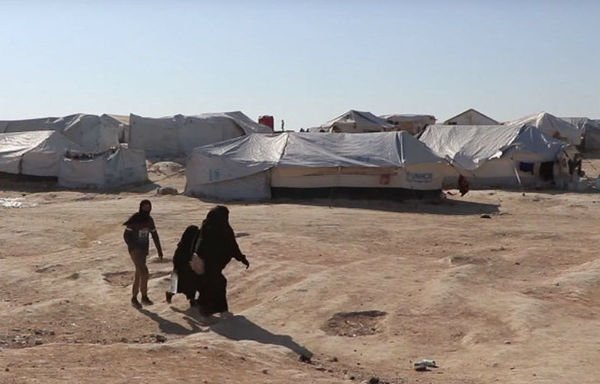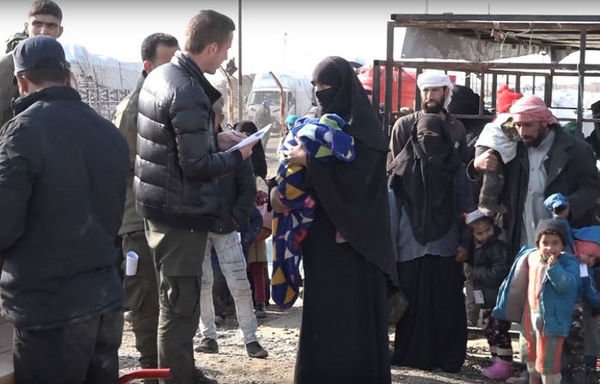 In response, the Kurdish internal security forces (Asayesh) charged with maintaining security in al-Hol camp have launched a wide-scale security campaign, Syrian Democratic Forces (SDF) officer Farhad Khoja told Diyaruna.
"This was necessitated by the return of a state of lawlessness resulting from a group of extremist women who had formed gangs and persecuted women who refuse to abide by ISIS's harsh interpretation of sharia," he said.
These so-called al-hesba gangs are modeled on the "religious police" ISIS established in areas formerly under its control, which were known to persecute and even torture those who violated the group's teachings, he said.
Khoja said the situation came to a head with the murder of a Turkistani detainee in her 30s named Asma Abdul Rahman who had refused to abide by the dress code the group has been trying to enforce.
There have been further documented incidents of severe beatings and floggings carried out by these gangs, he added.
Separating out extremists
Khoja said Asayesh forces have been searching the camp for bladed weapons.
They have pulled in a number of extremist women and begun questioning them, he said, in addition to stepping up their patrols inside the camp to shore up security and prevent further attacks.
SDF and Asayesh forces are periodically questioning female detainees in order to separate the hardline extremists from the rest, Khoja said.
A group of around 200 women and children were recently released from the camp after they were confirmed to have abandoned extremism, he said.
These were women who had been forced to marry ISIS elements or had abandoned extremist ideology after concluding it was based on lies and that the group had distorted Islamic teachings to serve its own interests and purposes.