The Kurdish Peshmerga forces have begun combing areas along the administrative border separating the provinces of Diyala and al-Suleimaniya, a local official said Tuesday (December 17th).
They have employed additional measures to secure those areas, which in recent weeks have seen an uptick of activity by "Islamic State of Iraq and Syria" (ISIS) remnants.
The Peshmerga have launched large-scale combing and reconnaissance operations in villages and lands in northern Diyala.
The operations cover the areas of Khanaqeen, al-Saadiya, Jalawla and Qara Taba, near the Kalar district of al-Suleimaniya province, said Peshmerga ministry secretary-general Jabar Yawar.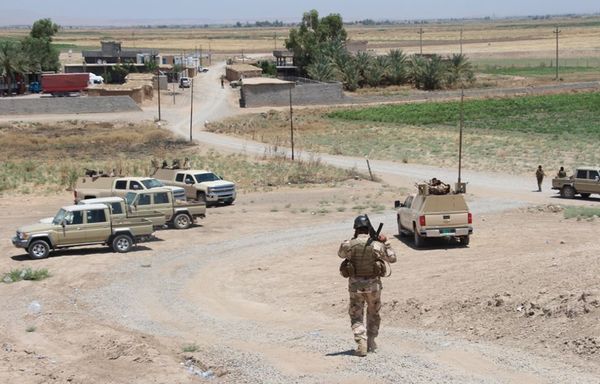 They aim to "track down ISIS remnants hiding in those areas and terminate their threat", he told Diyaruna.
Units from the Peshmerga's 5th Brigade have "arrested a number of ISIS collaborators in the area of ​​Kuljou", he said, noting that they are currently being investigated.
Weapons and vehicles belonging to ISIS remnants also have been seized in those areas, Yawar said.
Need for co-operation
"Along with the combing operations, we have imposed additional measures to enhance security," he said.
These include beefing up the Peshmerga's 3rd and 5th brigades with additional troops, as well as deploying units equipped with heavy weapons, he said.
"The terrorists are taking advantage of the territory separating the areas of deployment of the Peshmerga from those of the federal security forces to hide," said Yawar, noting that the territory stretches for some 40 kilometres, with wide gaps and no troops deployed along the long stretches of land.
"These gaps and the poor security co-ordination are two main factors that have helped ISIS remnants to recently pick up the pace of their terrorist activities against defenceless residents in nearby villages and towns," he said.
ISIS elements have been targeting anyone who co-operates with the security forces and forcing them to pay protection money, he said, stressing that the Peshmerga will not allow the militants to threaten citizens' lives or harm them.
Yawar called for increasing security co-operation between the Peshmerga and Iraqi federal forces "in order to prevent terrorists from deploying in areas where security is lax or turning them into safe havens from where they can regroup and launch attacks".
"The ISIS threat is a menace not only to these areas, but to Iraq as a whole," he said.