Syrian activists inside the country and abroad have launched a global social media campaign to call for a stop to the violence against civilians by Syrian regime and Russian airstrikes and shelling.
More than 90,000 civilians have been displaced within a one-month period from areas where there has been an escalation in the fighting, Idlib activist Musab Assaf told Diyaruna.
Parts of southern rural Idlib in particular have come under intensive airstrikes and shelling that have caused devastating damage to homes and civilian infrastructure such as hospitals, he said.
This latest round of violence has prompted Syrian activists to launch a social media campaign using the Arabic and English hashtags, #ادلب_تحت_النار and #IdlibUnderFire, Assaf said.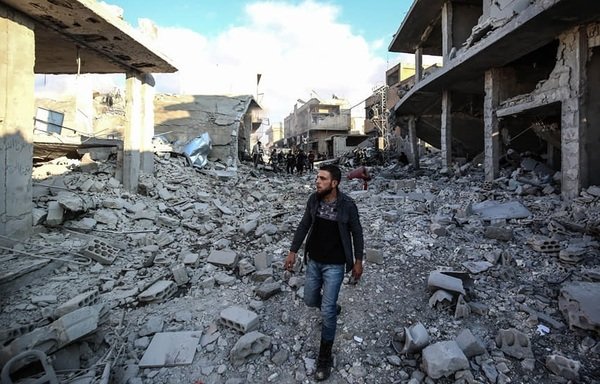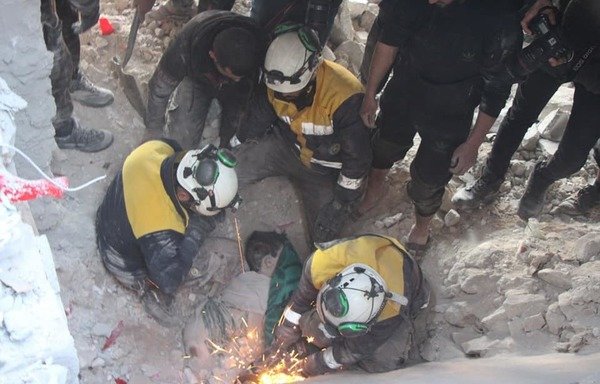 The focus is on news from Idlib and of the shelling and airstrikes that target civilian areas, he said, with emphasis on the toll the violence is taking on the civilian population and the large number of casualties among children.
The campaign seeks to emphasise that there are no military targets in these areas, and that the purpose appears to be to force civilians to move from the edges of Idlib province towards the interior and areas near the Turkish border.
Assaf said more than 40 cities, towns and villages are being pummeled on a daily basis with airstrikes and shelling, which have caused dozens of civilian casualties, including women and children, and wounded many others.
White Helmet rescue teams are continuing to assist the injured and transport them to the few remaining medical posts for emergency treatment, he said.
This work is being done under very difficult circumstances, he added, due to the dwindling number of medical posts, lack of essential medical supplies and the high volume of patients in need of treatment.
Assaf noted that popular markets in more than five Idlib towns have been targeted with airstrikes in recent weeks.