In a strong sign of increased stability in Anbar province, the local police is implementing a plan that will see the removal of most security checkpoints within cities by 2020, local officials told Diyaruna.
The Anbar police performance has significantly improved following the province's liberation from the "Islamic State of Iraq and Syria" (ISIS), said Anbar police chief Maj. Gen. Hadi Kassar Erzaij.
Part of the force mobilised into emergency regiments, while the other part combats crime, he told Diyaruna.
This prompted the police command to draft an integrated plan to remove many of the security checkpoints within the cities over three stages, he said.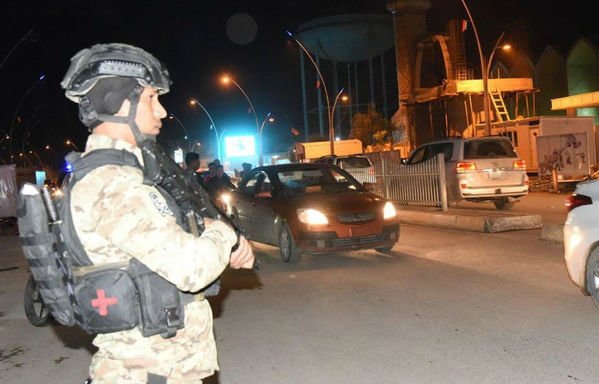 The first stage of the plan has already been completed and work is under way to finish stage 2 according to a specific set of priorities set by the police directorate, he said.
The aim is to complete all three stages of the plan by the beginning of 2020, he added.
Reducing the number of security checkpoints will allow people "to move freely throughout the province, and will boost the economy and public service projects", he said.
Focusing on the desert
Anbar cities are currently enjoying stability thanks to the collaboration of the tribes and residents with the security forces, said Sheikh Awad Saeed al-Jughaifi, commander of the tribal forces in Haditha.
"All cities within the province are now secure and experience unprecedented stability," he told Diyaruna.
However, security forces must continue to hunt down ISIS remnants who fled to the desert and Anbar's sprawling outskirts, he said.
Tribal mobilisation leaders are currently working with the al-Jazeera Operations Command and the Army's 7th Division to secure the Anbar desert, said al-Jughaifi.
He cited the "Will of Victory" security campaign that led to the clearing of most of the Wadi Horan region from ISIS remnants.
"The region was and continues to be a source of concern due to its vast terrain," he said, calling for additional security campaigns to hunt down militants "even if they number only a few".
Residents support security
The security improvement in Anbar can be attributed to the tribal nature of the province and the co-operation between tribesmen and security forces, said tribal leader Sheikh Khattab al-Suleiman.
There are several ways to maintain security throughout the province in lieu of security checkpoints, he told Diyaruna, with the most efficient being to authorise mukhtars -- local dignitaries who head a village or neighbourhood -- to provide a tally of all individuals suspected of belonging to terror cells.
He commended Anbar's residents for co-operating with security forces and providing tip-offs on any suspicious activity "because they do not want a repeat of ISIS's takeover of the province".
"[Residents] are now aware that security is a matter of collaboration between civilians and security forces," said al-Suleiman, adding that increased security in the province comes in tandem with economic recovery.